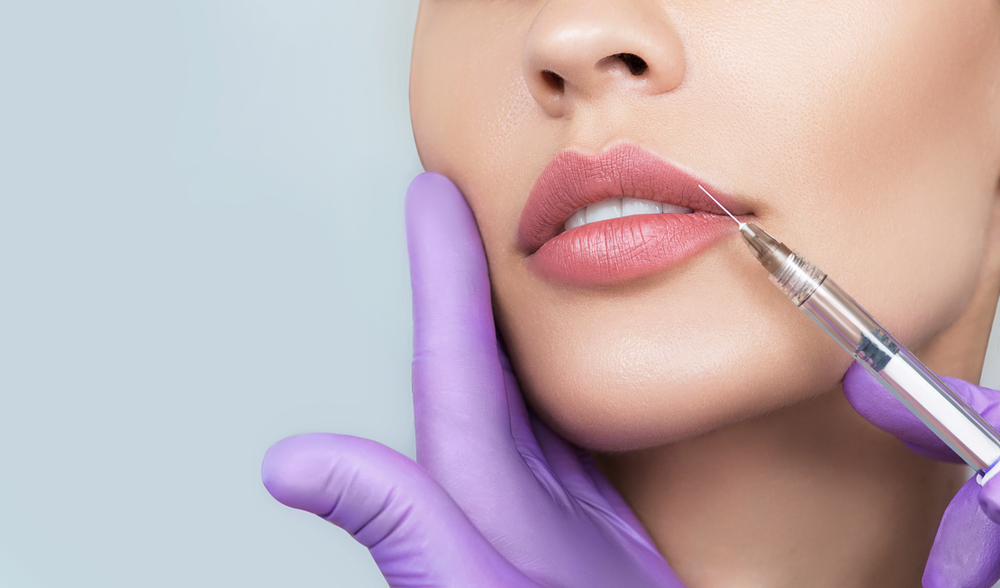 While so many trends have come and gone, one that has remained is dermal fillers for lips. It's the perfect solution if you're unhappy with the shape and / or size of your lips.
So, how long should lip fillers last? Here's the 411 on this incredible treatment.
Let's Get Right to It – How Long Should Lip Fillers Last?
Lip fillers like Restylane and Juvéderm are a safe and effective lip augmentation method that have immediate results, but how long should lip fillers last? This depends on the brand of filler used and how quickly you metabolize the product. In general, lip fillers can last anywhere from six months to one year.
Are There Ways I Can Prolong the Results of My Lip Filler?
It really comes down to proper prep and lip filler aftercare. While you'll be given full instructions before your lip filler injections that should be followed carefully. Here are a few things to keep in mind.
Preparation:
Stop taking blood thinning medications and supplements at least one week prior to your appointment, but only under direct supervision of your prescribing physician.
Stop using lip products that contain retinol, retinoids, or any anti-aging ingredients.
Avoid alcohol for at least 24 hours before your lip filler injections.
Lip Filler Aftercare
To minimize side effects like bruising and swelling, use ice packs after your injections.
You might experience some itching, but don't scratch the treatment area.
Be careful around intense heat (saunas, tanning beds, hot tubs, waxing, etc).
Stay away from alcohol, and avoid strenuous activity for 48-hours after your lip filler injections.
I Want the Best Lip Filler Results in Vienna – Where Can I Find the Most Skilled Injectors?
Choose the lip filler experts at Milani MedSpa for the perfect pucker!
Contact us at 703-517-6600 today to schedule your appointment. Our team of highly-skilled and experienced injectors are ready to share with you all the exciting benefits you'll enjoy with lip fillers!