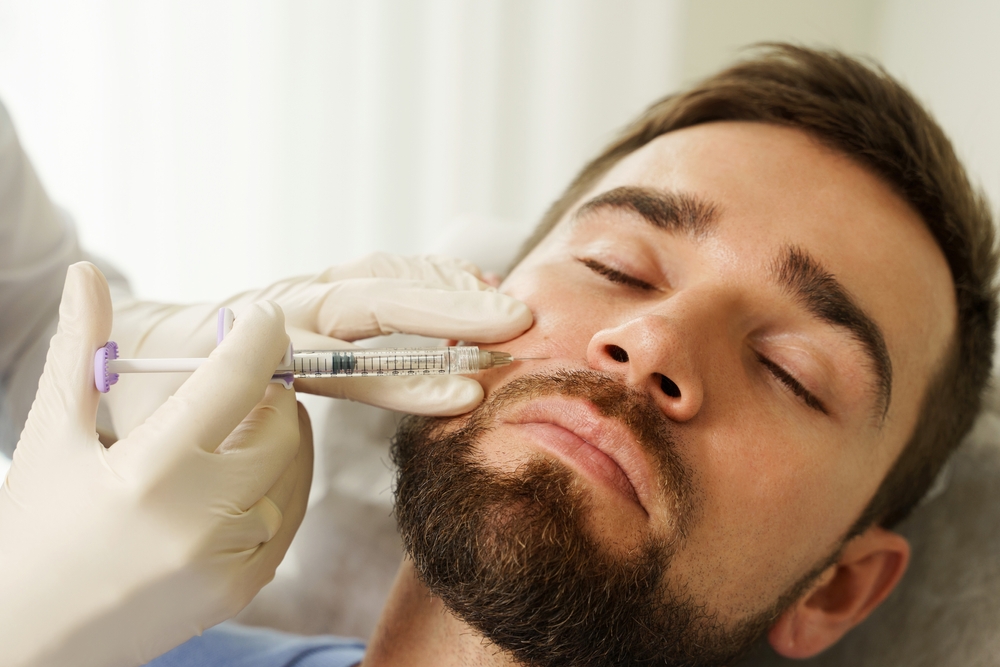 Filler for Men in Vienna
Cosmetic injectables including dermal filler for men is on the rise.
Adding or restoring volume to sunken areas, filling in folds and fine lines, and enhancing masculine features while turning back the clock, dermal fillers are an excellent alternative to the expense, risk, and recovery period of plastic surgery.
Why Choose Fillers for Facial Rejuvenation?
Increasingly more men are opting to receive dermal filler injections such as Belotero, Juvéderm, and Restylane to treat a multitude of areas.
This is because results look natural, the appointment is quick and easy, and there's no downtime required afterward.
These fillers can be used to fill in shallow contours, minimize the appearance of wrinkles and folds, contour the face, add volume to the lips, and so much more. Common procedures for men include treatment of nasolabial folds and shallowness in the under-eye area.
What Does Filler Feel Like?
The majority of patients report a pinching or stinging sensation followed by pressure but nothing that's truly painful or intolerable. A numbing cream can be used prior to the injection process to minimize discomfort.
When Will I See Dermal Filler Results?
A notable benefit of dermal fillers is that the results are visible immediately. That being said, bruising and swelling are common and can temporarily alter your results, so your final effects are achieved after one to two weeks.
Am I a Good Candidate for Filler for Men?
Ideal candidates for dermal fillers for men are over the age of 18 in good with and realistic expectations about what injections can achieve.
To find out if you qualify, you need a consultation with an experienced injector.
Where Should I Go for Filler for Men in Vienna?
Choose Milani MedSpa for all of your dermal filler needs! Dr. Kavian Milani and team focus on personalized treatments that maintain and even enhance your masculinity for ultimate rejuvenation.
Call us today at 703-517-6600 to book your consultation! It's your time to rewind the clock and reverse the aging process!