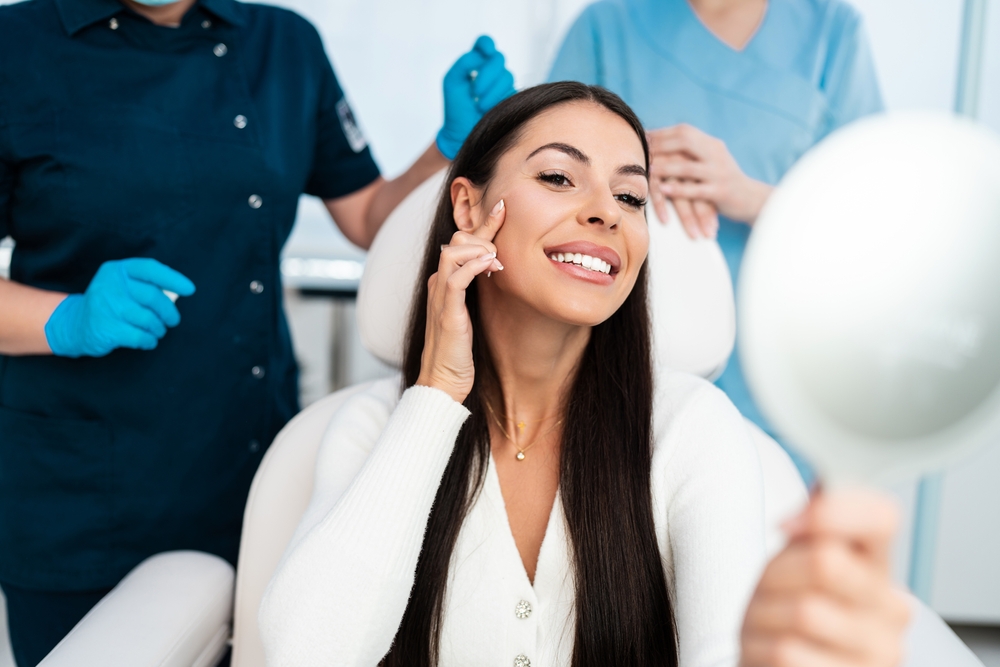 Sculptra in Vienna
If you've started noticing signs of aging but you aren't looking to make a drastic change, Sculptra may be just what you're looking for.
Sculptra is an anti-aging cosmetic injectable, similar to dermal fillers and Botox, that helps you regain your youthful appearance but still look just like yourself!
Why Choose Sculptra? 
Sculptra is made from synthetic poly-L-lactic acid and is a non-surgical way to reverse early signs of aging by stimulating the body's natural collagen production.
This injectable is naturally absorbed into the body, making it a safe way to turn back the clock. Injections like this are quick and easy and require little to no downtime after. 
What Does a Sculptra Injection Feel Like?
Sculptra injections use a small needle, so there isn't much pain associated with them. You may feel a slight pinch and some pressure while the serum is going in, but this is completely normal.
If you are still uncomfortable with the thought of the injection, speak with your provider about using a topical anesthetic beforehand to help numb the area. 
When Will I See Sculptra Results?
Sculptra results are not instant, so if you aren't seeing results right away it is nothing to be concerned about.
If you do start to see results in the first 24 hours, these are temporary and will fade as swelling subsides. Permanent results appear around six weeks after treatment, as the collagen production increases.
Am I a Good Candidate for Sculptra?
If you're generally healthy and starting to notice signs of aging, such as fine lines and wrinkles, you are probably a good candidate for Sculptra. The final decision, however, will be up to your provider as this is a case-by-case decision.
Where Can I Get the Best Sculptra Results in Vienna?
Patients choose Milani as their choice provider for Sculptra because they know we take pride in our work. We are committed to helping people achieve their desired look while also setting realistic expectations.
Let us create a plan for you to help eliminate those unwanted signs of aging, while still giving off your natural glow. Contact us today at 703-517-6600 to get your consultation scheduled.