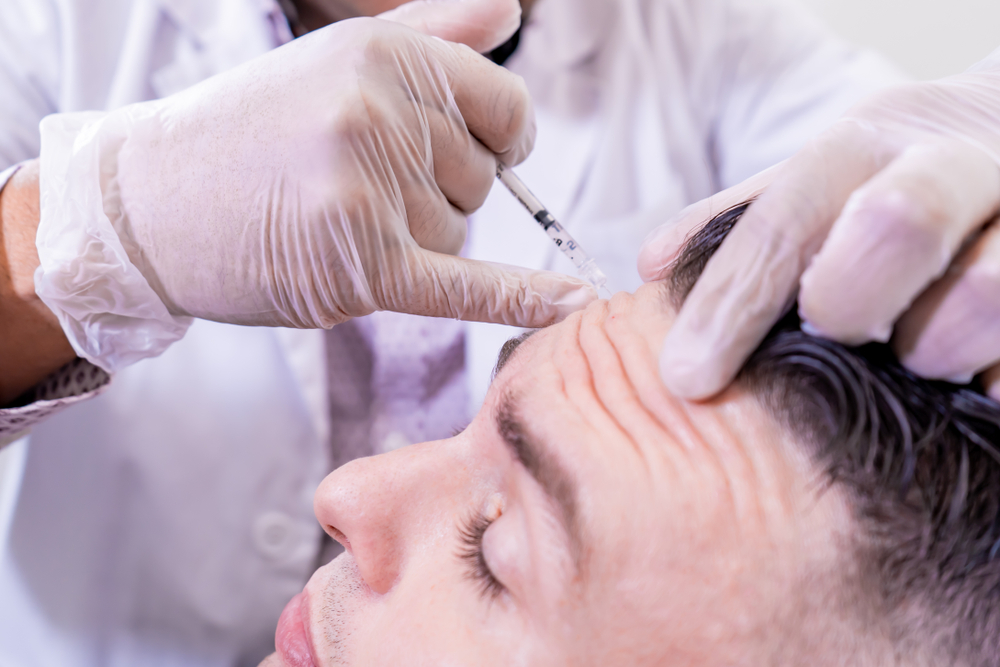 Botox for Forehead in Vienna
No, you can't avoid the facial movements that cause dynamic wrinkles like glabellar lines and horizontal lines to form on your forehead.
But the good news is, you don't have to put up with the creases once they appear. Botox can eliminate those worry and frown lines, providing a happier, more relaxed appearance!
Why Choose Botox for Forehead Rejuvenation?
Botox for the forehead is a great treatment because it is so effective, is very safe, and comes with very little risk of major side effects.
Plus, there is no downtime necessary afterward! It can be done in minutes, and it's non-invasive. There are no scalpels involved, nor is general anesthesia necessary.
What Do Botox Forehead Injections/ Feel Like?
A numbing cream is often applied before Botox injections to ensure your comfort. Most patients report feeling a tolerable pinching sensation followed by pressure.
When Will I See Botox Results?
Typically, you can expect to see results within two to four days of treatment, with the final effect evident within just one to two weeks! On average, results last from three to four months.
Am I a Good Candidate for Botox Forehead Injections?
An ideal Botox candidate is 18 or older in generally good health with reasonable expectations about what this treatment can achieve.
You should not be nursing or pregnant, have any allergies to the ingredients in Botox, or have sensitive skin, among other disqualifiers. To determine your eligibility, book a consultation with a qualified cosmetic injector.
Where Can I Get Top-Notch Results From Forehead Botox in Vienna?
Milani MedSpa is THE place to be for all injectables including Botox, dermal fillers, PRP therapy, and even fat-melting treatments such as Kybella!
To book your consultation, call us today at 703-517-6600 and see why our clients keep returning to our medspa for non-invasive facial rejuvenation!