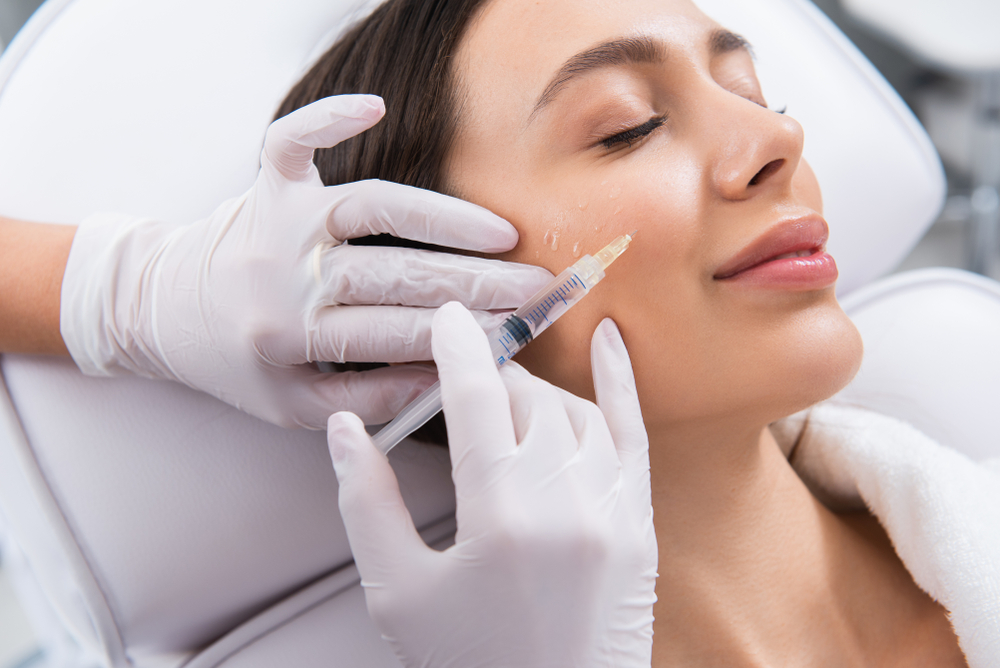 Cheek Filler in Vienna
As you've gotten older, have you noticed your cheeks aren't quite as full and youthful as they once were?
Or, have you never had the defined cheekbones you've always wanted? Dermal filler for cheeks is exactly what you're looking for to improve your appearance!
Why Choose Cheek Filler for Facial Rejuvenation and Contouring?
You might simply not want to deal with the risks of surgery or have the time to commit to recovery. Cheek filler eliminates these concerns, rejuvenating without incisions, scarring, downtime, or other negative effects from going under the knife.
Dermal fillers for cheeks are made from a synthetic form of hyaluronic acid that is recognized by your body as a natural substance and is therefore easily absorbed.
Aside from the incredible results, you also won't have to commit to a lengthy complicated period of recovery. You'll be able to resume your day immediately following your injections.
What Do Cheek Filler Injections Feel Like?
Most patients report feeling pressure during their injections.
However, a numbing cream can be applied before your treatment so you won't feel pain. 
When Will I See Cheek Filler Results?
Right away! Before you leave, you'll notice your cheeks appear more full and defined. For up to two weeks after your cheek filler injections, you may experience bruising, swelling, and / or soreness.
After that period, you'll see a significant improvement in your appearance. Results can last from six months up to an astonishing two years. 
Am I a Good Candidate for Cheek Filler?
Filler is only recommended for those over the age of 21. You should be generally healthy with a desire to add volume and definition as well as address moderate to severe wrinkles.
A consultation with a dermal filler expert is necessary to determine whether you're an ideal candidate.
Where Should I Go for the Best Cheek Filler Results in Vienna?
If you are hoping to restore a youthful look through fillers, schedule your appointment with a cheek filler expert at Milani Med Spa.
Contact us at 703-517-6600 today, and let's begin a treatment plan designed to meet your aesthetic goals!