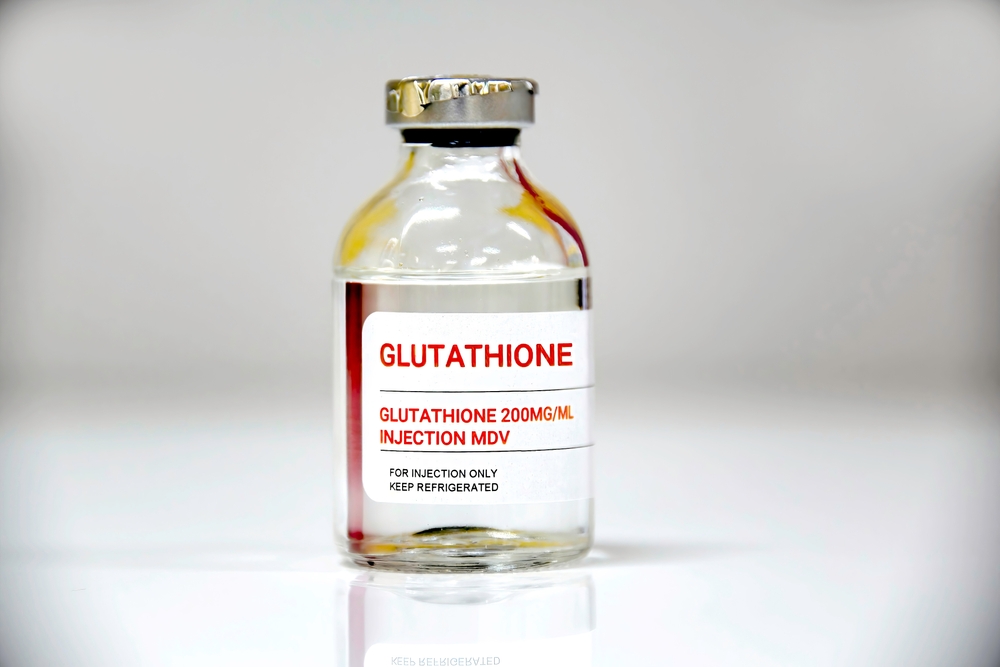 Glutathione Injections in Vienna
Glutathione, often referred to as the master antioxidant, is a naturally occurring molecule in the human body.
Known for its critical role in protecting cells from damage and maintaining overall health, glutathione has gained attention for its potential therapeutic and cosmetic applications.
How Do Glutathione Injections Improve Skin Health and Appearance?
By increasing naturally occurring glutathione in your body, this potent antioxidant helps counteract the harmful effects of free radicals, reduce oxidative stress, and combat melanin production which leads to skin brightening, reduced pigmentation, and a more radiant complexion. 
Are There Side Effects?
Overall, they're quite safe. Potential side effects include gastrointestinal discomfort, such as bloating or diarrhea. Allergic reactions, rashes, or injection site redness are rare but do occur.
How Many Injections Do I Need for Great Results?
It really depends, but in general, improvements are seen following a series of 10 glutathione injections. To maintain your results, monthly maintenance treatments are recommended. Oral glutathione supplements may be taken to boost your overall results.
Am I a Good Candidate for Glutathione Injections?
This is a decision you need to make during a consultation with a reputable provider. If you are looking for a skin-brightening treatment that also corrects hyperpigmentation and uneven skin tone and / or other concerns glutathione injections can address, this may be a suitable option. 
If you are pregnant, breastfeeding, have allergies to glutathione or its components, or have a history of significant health issues, consider speaking to your provider about alternative options. 
Where Is the Best Place to Go for Glutathione Injections in Vienna?
Come to Milani MedSpa, a leader in the industry when it comes to safe, innovative aesthetic treatments!
The experienced healthcare professionals at our renowned medspa provide the most comprehensive care to help you achieve your goals. Contact us at 703-822-5924 to book your appointment today!