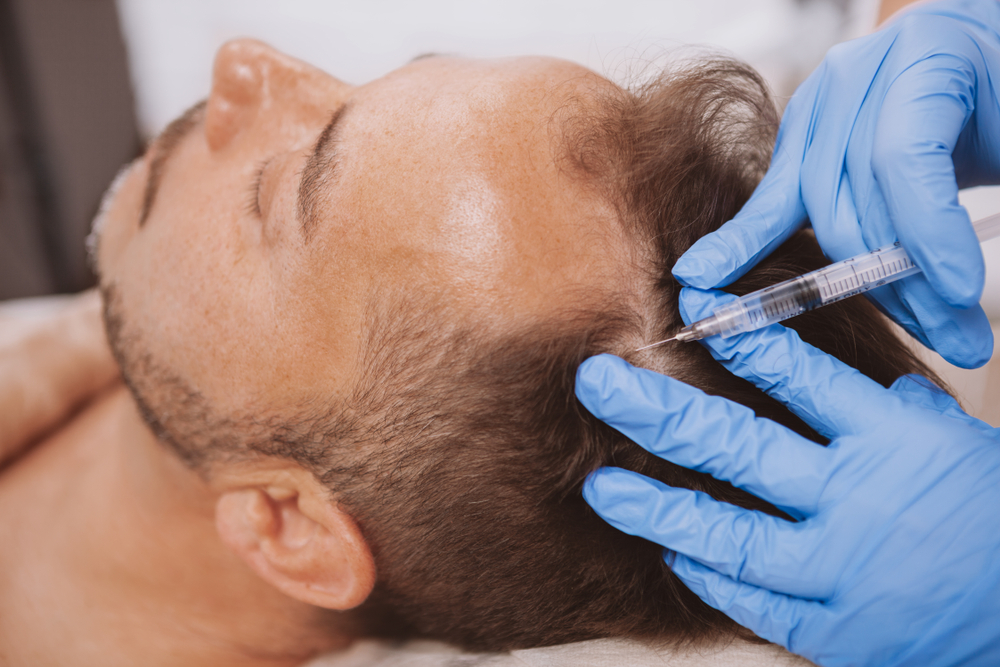 PRP Hair Restoration in Vienna
A cutting-edge regenerative medicine option, platelet-rich plasma (PRP) therapy is being utilized in many ways, one of the latest of which is in hair rejuvenation.
You don't have to suffer the effects of hair loss any longer. PRP can restore hair growth and your confidence!
Why Choose Hair Restoration With PRP?
PRP for hair stimulates your body's own inactive hair cells to naturally restore growth, so there is little risk involved.
This treatment typically does not require any downtime, and you can return to normal activities after your treatment.
Results are long lasting, and treatment is a breeze. You can be in and out in as little as 30 minutes.
What Do Hair Restoration Injections Feel Like?
Hair restoration through PRP is made as painless as possible through the application of topical numbing solutions and the use of tiny needles. Most patients report it as tolerable.
When Will I See Hair Rejuvenation Results?
You may start to notice hair growth in as little as two weeks, though full results can take six to twelve months.
For best results, it is recommended that you have three initial treatments, each spaced four to six weeks apart. After that, you should have an appointment within three to four months for a booster.
Am I a Good Candidate for Hair Restoration With PRP?
If you're otherwise healthy and experiencing hair loss and / or thinning, you may be eligible for hair restoration through PRP.
It is important to be honest with your provider about any pre-existing conditions you have such as bleeding disorders, skin cancer, or health conditions such as thyroid disease or lupus.
To find out if you're an ideal candidate, book a consultation with a reputable PRP for hair loss specialist.
Where Can I Achieve Amazing Results From Hair Restoration in Vienna?
Come to Milani MedSpa for all of your rejuvenation needs! Our medspa staff provides top safe and effective non-surgical treatments that are revolutionizing the cosmetic services industry.
Contact us today at 703-517-6600 to schedule your consultation!