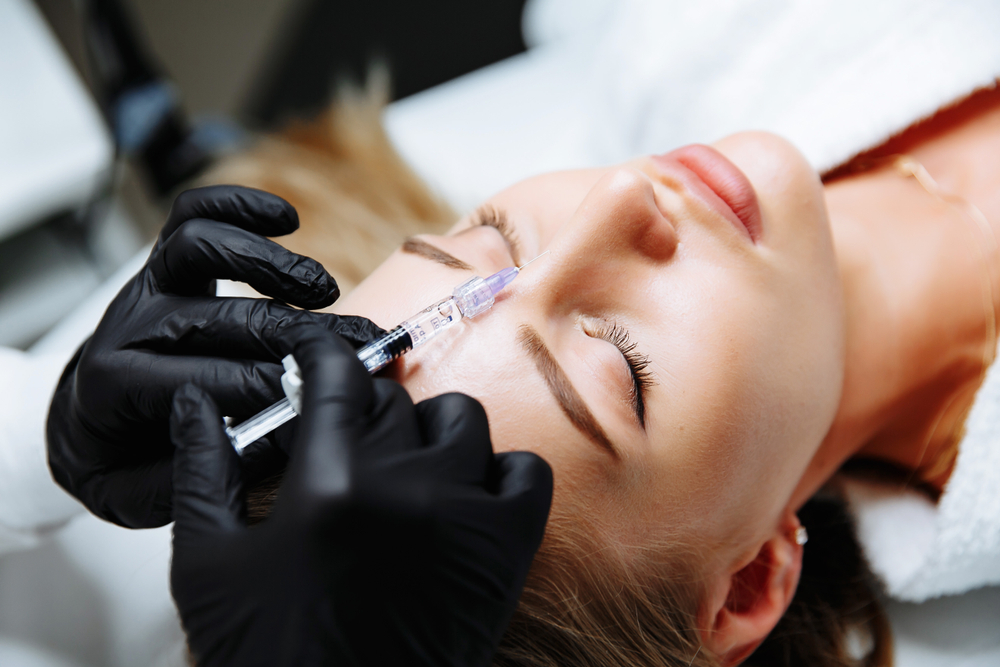 Non-Surgical Nose Job in Vienna, VA
Is it really possible to change your nose without surgery? The short answer is absolutely!
A non-surgical nose job, also called liquid rhinoplasty, liquid nose job, or non-surgical rhinoplasty, can enhance your appearance while providing benefits that surgery can't. 
Why Choose a Liquid Nose Job?
A non-surgical nose job is a precision technique that uses dermal fillers to add volume and alter the shape and size of your nose.
It can be done safely in the office of your provider and requires no incisions or anesthesia. There is no complicated recovery period either. 
What Does Non-Surgical Rhinoplasty Like?
There is no need to be concerned about pain. Your injector can apply a topical anesthetic to ease your discomfort. Most people report it as a tolerable treatment, especially compared to a surgical nose job.
What Type of Non-Surgical Nose Job Results Can I Expect?
You should see results immediately after your appointment.
However, the final effect may not be evident for up to two weeks due to swelling that is a normal part of the process.
Am I a Good Candidate for a Liquid Rhinoplasty?
You should keep in mind that non-surgical rhinoplasty cannot reduce the size of your nose, though it can make it appear smaller.
As long as you are healthy and have the desire to correct undesired aesthetics of your nose, you are likely a great candidate. 
Where Should I Go for the Best Non-Surgical Nose Job in Vienna, VA?
At Milani Med Spa, our highly skilled injectors specialize in non-invasive techniques to safely improve your overall appearance. Our therapies are designed to help you look and feel your absolute best! 
If you are interested in a non-surgical nose job, we invite you to contact us at 703-517-6600. Schedule your appointment today to discover more about this innovative treatment!