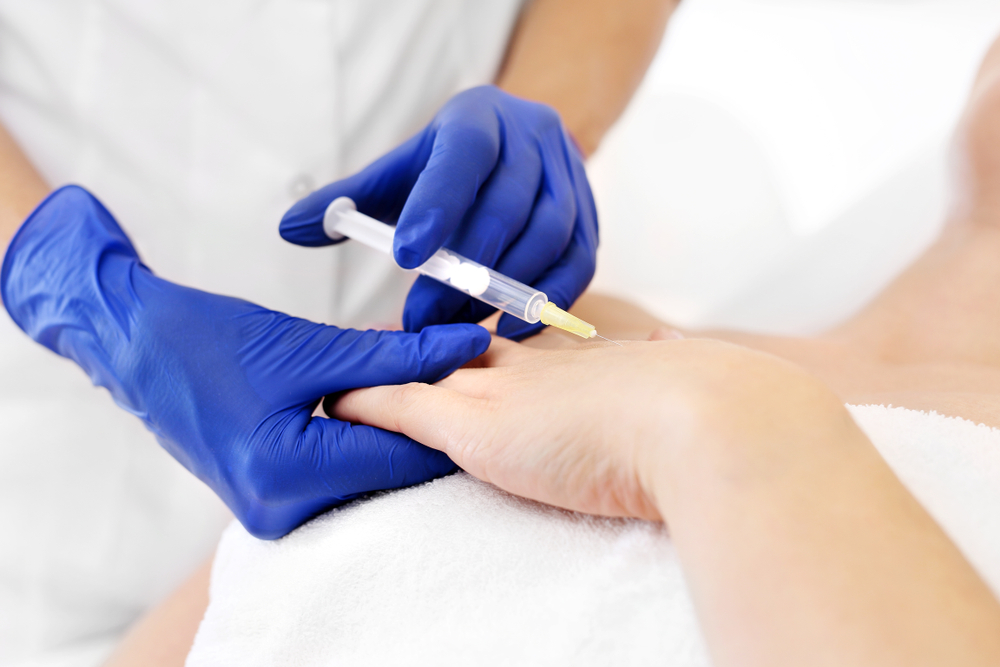 Hand Filler in Vienna
Hand filler is a popular hand rejuvenation technique that uses dermal fillers, such as Restylane and Radiesse, to plump the hands in order to make them look younger and healthier.
It produces the most impressive results compared to other techniques such as a fat transfer and is much less invasive than other options.
Why Choose Hand Filler?
Your hands can show your age more than you'd like and can even make you look older than you really are.
Hand fillers can fix this area of insecurity by filling in the skin, which then lessens the appearance of tendons, wrinkles, and ligaments, making your skin look healthy and plump.
This can be done in less time than your lunch break, plus it's safe and effective. Dermal filler for hands is also a very cost-effective procedure to quickly rejuvenate.
What Do Hand Filler Injections Feel Like?
Hand filler only requires the use of a numbing cream to minimize discomfort. This means you shouldn't experience much pain, if any at all, during your appointment.
When Will I See Hand Filler Results?
You can expect an immediately visible improvement, so you'll be able to enjoy smooth, youthful hands right after your appointment. Results last about a year, depending on the brand of filler used.
Am I a Good Candidate for Hand Filler?
Ideal candidates for hand rejuvenation are healthy patients over the age of 18 who wish to reduce the appearance of wrinkles, veins, and similar blemishes. Consult with a board-certified injector to determine whether hand filler is right for your concerns.
Where Is the Best Place to Get Hand Filler in Vienna?
Caring for your skin doesn't stop at just your face – it involves your hands too!
Milani MedSpa offers anti-aging treatments for all areas of the body, allowing you to look youthful from head to toe. To book your consultation, contact us today 703-517-6600!