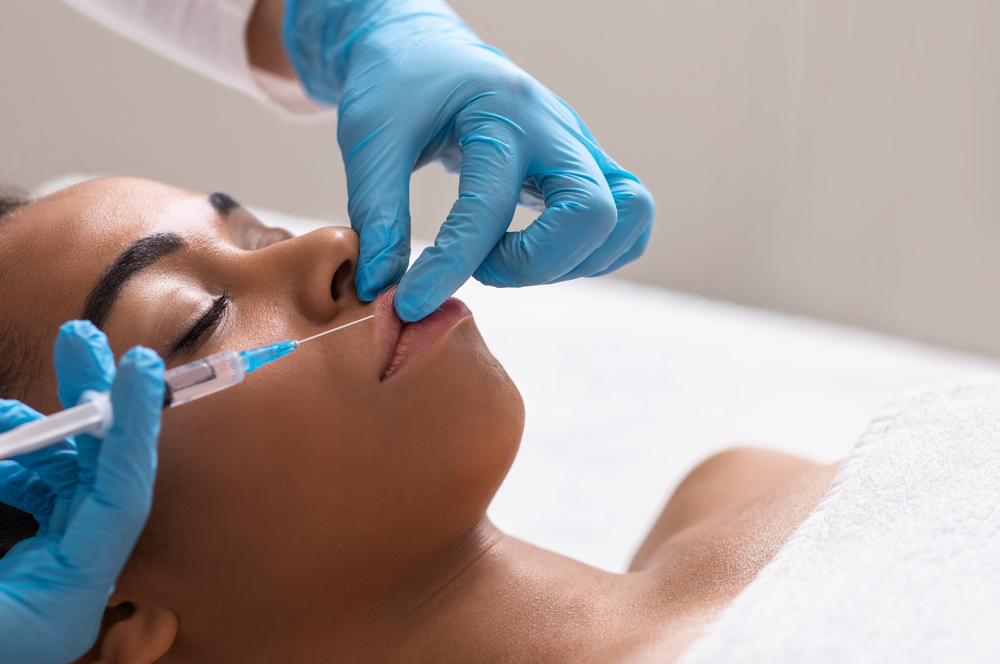 Lip Filler in Vienna, Virginia
You might think you're stuck with the lips you were born with. But, the truth is you're not. If you're unhappy with the shape or size of your lips, do what millions of men and women have done – choose lip filler to safely augment your lips!
Why Choose Lip Filler?
Brands like Juvéderm and Restylane offer a safe, non-surgical option to achieve the sexy and smooth lips of your dreams. These dermal fillers for lips are made of synthetic hyaluronic acid that is safely and easily absorbed by your body. 
This is the perfect solution if you want to add volume and / or reshape your lips. This treatment also provides overall symmetry to your appearance, and some lip fillers can even reduce the appearance of lines around your mouth. It's a treatment that requires no downtime for recovery, so it truly is amazing!
What Do Lip Filler Injections Feel Like?
While you'll probably feel some pressure during your injections, a topical anesthetic can be applied beforehand to minimize your discomfort. Many people express concern about having injections in their lips, but there is no reason to worry about pain.
When Will I See Lip Filler Results?
You notice an improvement in the volume of your lips right after your appointment. The final results should be visible within two weeks after your injections. During this time, the minor bruising and swelling you may experience should subside. 
Am I a Good Candidate for Lip Filler?
As long as you are healthy and have a desire to enhance your lips, you're likely a great candidate for lip filler. You need a consultation with an experienced injection beforehand to make sure you qualify and that filler is the right choice for you. 
Where Should I Go to Get the Best Lip Filler Results in Vienna, Virginia?
The experts at Milani Med Spa specialize in non-invasive rejuvenation treatments and techniques proven to provide you with the amazing results you want. 
To schedule your appointment, contact us at 703-517-6600 today. Let's get started on your personalized treatment plan to achieve luscious lips you love!