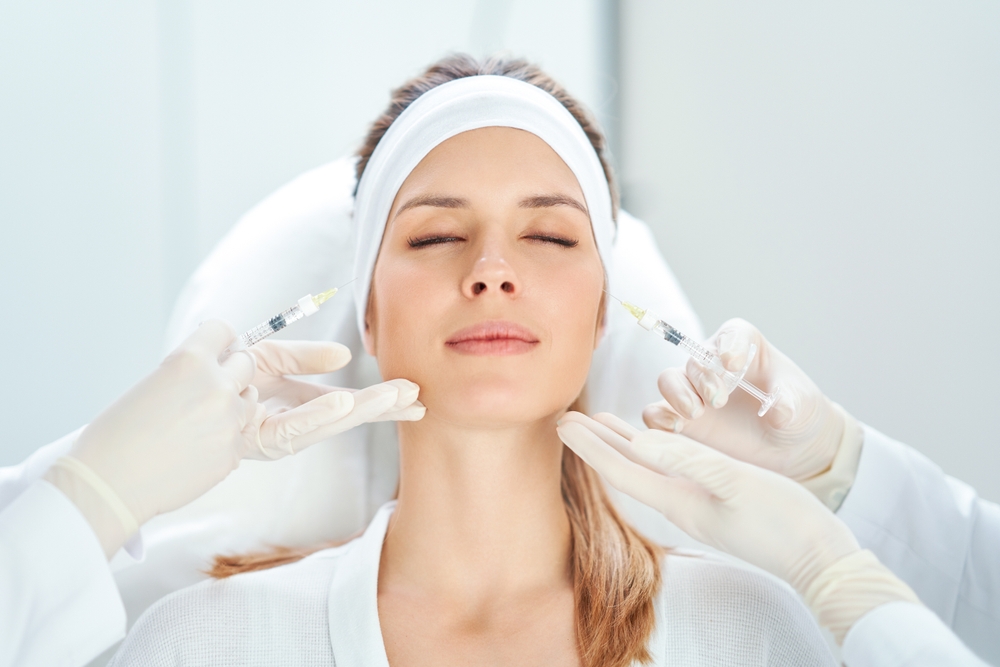 Non-Surgical Facelift in Vienna
Want to turn back the clock without going under the knife? Using a combination of cosmetic injections such as dermal fillers and Botox for a non-surgical facelift, you can! Regain your confidence without the risk, downtime, or expense of plastic surgery. 
Why Choose a Non-Surgical Facelift for Facial Rejuvenation?
A non-surgical facelift is quick and does not require general anesthesia, downtime, or risks associated with a traditional facelift. Results look more natural and less dramatic. Plus, it's a very cost-effective way to try out a new look if you're considering plastic surgery but aren't sure you'll like the result.
It's so quick and easy, you can be in and out of your session in less time than it takes your co-workers to eat lunch!
What Does a Liquid Facelift Feel Like?
Most patients report cosmetic injections as tolerable. If you have concerns about pain, speak with your provider first about topical anesthetics to help ease your mind and make you more comfortable. Many injectables contain a numbing agent to minimize discomfort.
When Will I See Results From a Non-Surgical Facelift?
Quickly! Dermal filler results are seen right away, and neurotoxins like Botox typically take effect within three to four days. While you are likely to experience some swelling and bruising, these are temporary and resolve quickly on their own.
Am I a Good Candidate for a Liquid Lift?
If you've noticed fine lines, wrinkles, and other signs of aging that you wish to eliminate without surgery, you're likely an ideal candidate. To qualify, you should have realistic expectations about what a liquid facelift can achieve. Find out for sure if you're eligible by consulting with a skilled injector.
Where Is the Best Place to Go for Non-Surgical Facelift in Vienna?
Visit Milani MedSpa for amazing results from rejuvenation treatments that rewind the clock, including non-surgical lifts with cosmetic injections. Contact us today at 703-517-6600 to get started!