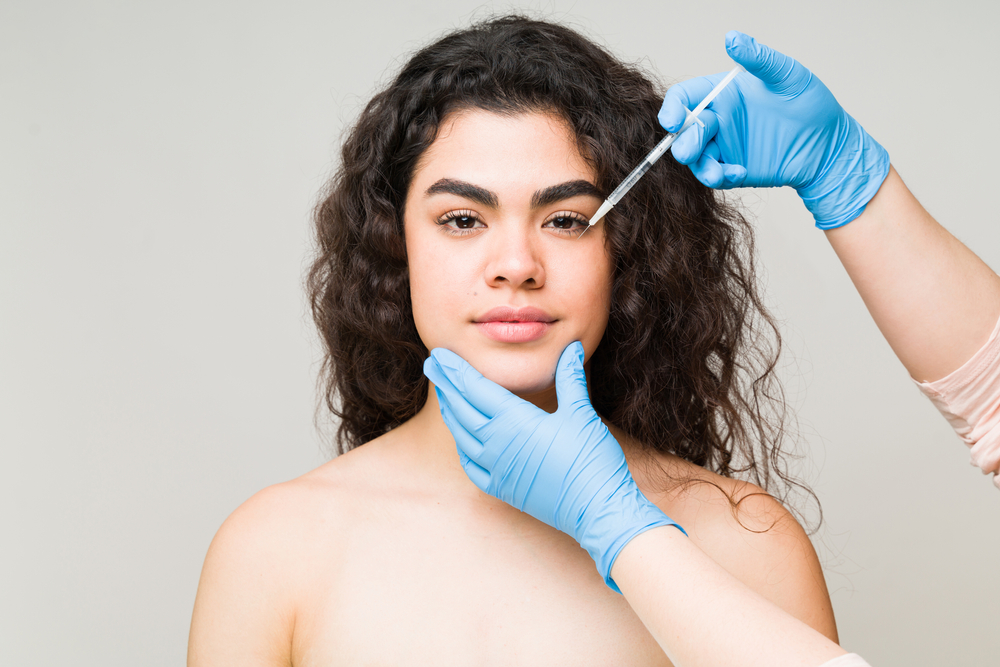 Under-Eye Filler in Vienna
It's time to face facts. Dark circles not only make you look tired, but they can age you too.
Fortunately, dermal filler for the under-eye area, or tear trough, is the perfect option if you wish to brighten your eye area, reclaim your youth, and refresh your overall appearance. 
Why Choose Under-Eye Filler for Rejuvenation?
Dermal filler brands like Restylane and Belotero provide a safe option to get rid of that hollowed-out look that often happens as you age. Tear trough fillers also boost your production of collagen and elastin, which are necessary for plump, healthy skin.
Plus, you need zero downtime to recover, and you can go right back to normal activity afterward!
What Do Under-Eye Filler Injections Feel Like?
Needles around your eyes can be an intimidating thought, but there is no reason to stress. Your provider will apply numbing cream before your injections to make sure you are as comfortable as possible. While you might feel pressure, you'll feel little to no pain. 
How Long Do I Need to Wait for Under-Eye Filler Results?
You can expect to see an immediate improvement in your under-eye area. While it's possible to experience bruising and swelling in the area, these side effects last only a few days. 
Your final results should be visible within two weeks. Depending on the brand of filler used, you'll be able to enjoy your rejuvenated appearance for up to 18 months. 
Am I a Good Candidate for Under-Eye Filler?
As long as you are healthy, have good elasticity in the skin under your eyes, and have a desire to eliminate dark circles, you're likely a great candidate for under-eye filler.
You'll meet with an injector before treatment to make sure under-eye filler is the right solution to meet your aesthetic goals. 
Where Should I Go if I Want the Best Under-Eye Filler Results in Vienna, Virginia?
At Milani MedSpa, we are careful about the treatments and techniques we offer, choosing only the highest quality options. If dark circles are your concern, contact us at 703-517-6600 today to schedule your appointment with one of our under-eye filler experts.
FAQ
Q: What type of dermal fillers will be used for undereye?
A: The most popular fillers for the undereye is Belotero and Restylane.
Q: How long is the recovery time?
A: After the treatment, we will provide you with an ice pack to apply to the area. You might experience redness, swelling, and sometimes bruises for a few days.
Q: How long does it last?
A: The body absorbs fillers over time. The undereye filler usually lasts 12-18 months.
Q: When I will start to see the results?
A: With dermal fillers, you'll see the results right after the injection.