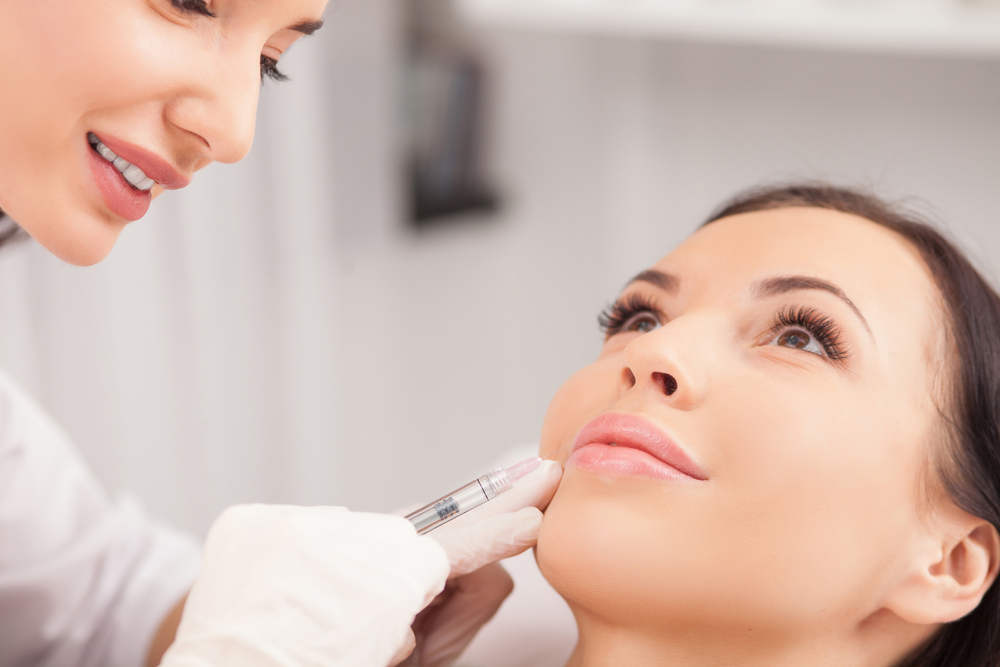 Botox for Mouth in Vienna
Botox is one of the most versatile treatments available for cosmetic concerns. So, when applied to your mouth it can erase smile lines, lipstick lines, and marionette lines.
This fan-favorite injectable can even improve the appearance of a thin upper lip and a gummy smile through a special technique known as a Botox lip flip!
Why Choose Botox for Mouth Lines and Wrinkles or Improve the Appearance of Your Lips?
Botox for the mouth is safe, effective, and affordable! You get a lot of bang for your Botox buck with this versatile treatment. Injections are quick and don't require any recovery period afterward. 
What Does Botox Feel Like?
Botox mouth injections to treat wrinkles or for a lip flip can be somewhat more uncomfortable than injections in other areas.
The injection typically feels like a quick pinch and may be followed by a sensation of pressure. Your injector may first numb the area with a topical anesthetic to reduce pain and discomfort. 
When Will I See Botox Results for Mouth Creases?
Results should appear between three to four days after the injections, and the final effect is achieved within 10 to 14 days.
Your Botox results may be evident anywhere from two to six months, though three to four is average. 
Am I a Good Candidate for Botox for Mouth?
You are likely an ideal candidate for this cosmetic injectable if you are at least 18 years old, in overall good health, not pregnant or nursing, and have reasonable expectations about what Botox can do.
To find out for sure if you qualify, you need an appointment with a reputable cosmetic injector. 
Where Can I Find Botox in Vienna for My Mouth and Other Troublesome Areas?
Look no further than Milani MedSpa, led by board-certified physician Dr. Kavian Milani!
Call us today at 703-517-6600 to make an appointment. Our skilled Botox injectors can't wait to help you achieve beautiful Botox rejuvenation!