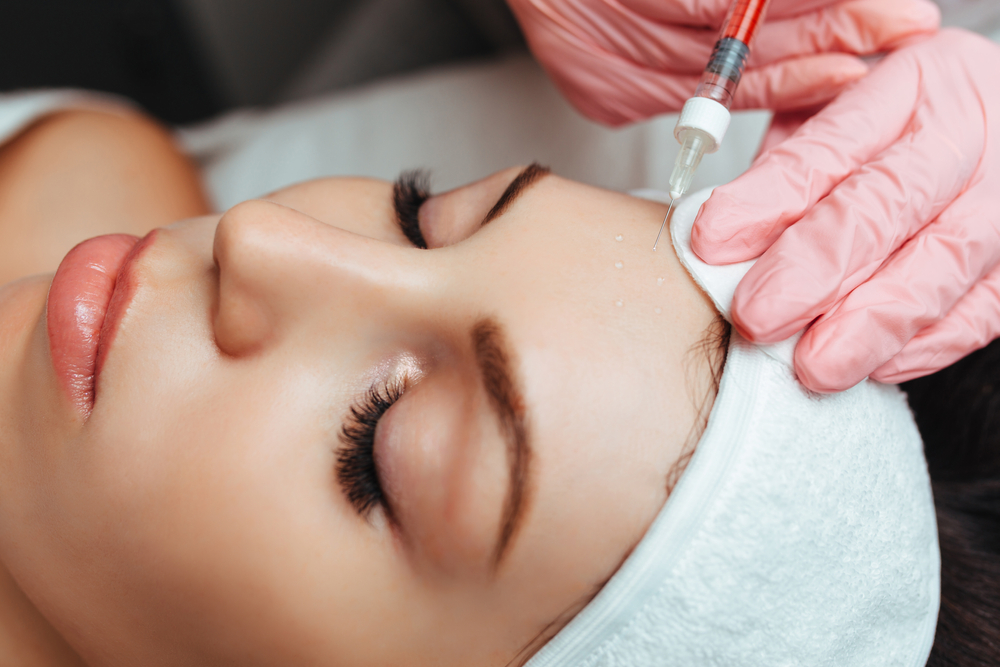 Daxxify in Vienna
For over two decades, Botox has been the leading non-surgical treatment to reduce the appearance of wrinkles and fine lines. While other neuromodulator injections have become available, none have quite become the household name that Botox has.
That may all change now with Daxxify, the latest Botox competitor that promises faster and longer lasting results! Daxxify recently achieved FDA approval for use in treating glabellar lines, AKA 11s or frown lines.
Why Choose Daxxify Cosmetic Injections for Rejuvenation?
What sets this brand new option apart is its staying power. Daxxify typically lasts six months, though many have reported the amazing effects lasting for nine! That means instead of quarterly maintenance injections, you may only need one to two visits per year for upkeep of your rejuvenated look!
What Do Daxxify Injections Feel Like?
You can expect to feel a pinch as the needle is inserted, then a sensation of pressure as the Botox goes in.
If you are worried about pain during treatment, your cosmetic injectionist can apply a numbing cream beforehand to minimize your discomfort.
When Will I See Daxxify Results?
Remarkably, you may see a noticeable improvement in just one day! Results will continue to develop for up to four weeks when you should see the final effect.
Am I a Good Candidate for Daxxify?
You may be a good candidate for Daxxify if you have realistic expectations about treatment outcome and are over the age of 18 in generally good health.
Ideally, you are a non-smoker as well. To determine whether you qualify, book a consultation with a skilled injector.
Where Can I Get Daxxify in Vienna When It's Available?
Right here at Milani MedSpa, where we offer the latest in aesthetic services so you always look your absolute best.
Give us a call today at 703-517-6600 to book your consultation, so you can be first in line for long-term results from Daxxify! Be sure to ask about our current promotions to help you save on services!