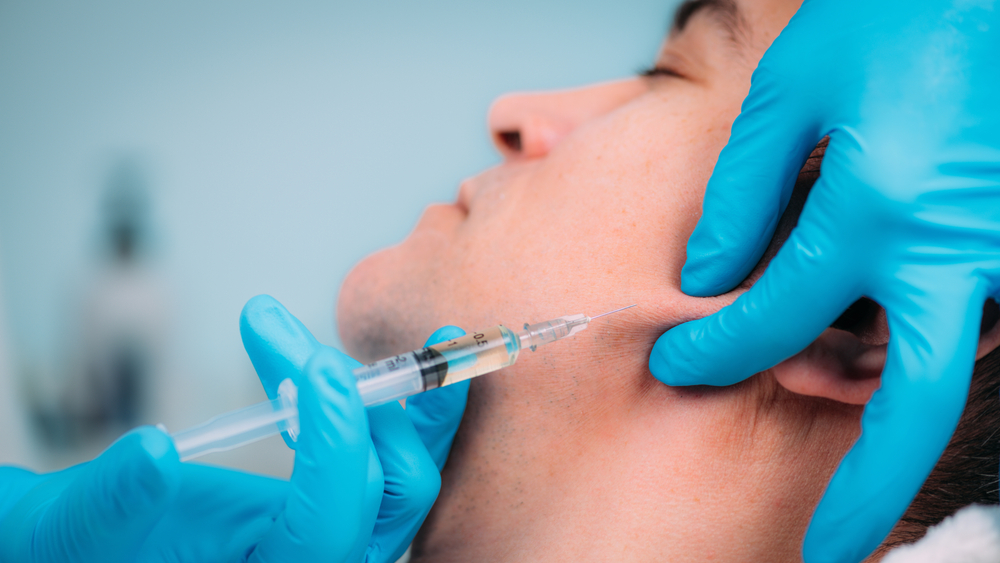 Jawline Filler in Vienna 
As you age, your body's natural production of hyaluronic acid and other substances that help maintain a youthful appearance decreases. This leads to multiple issues such as lost volume and definition that can easily be corrected with dermal filler for the jawline, also known as jawline filler.
It's become an increasingly popular treatment for men and women who wish to improve their facial contour. 
Why Choose Jawline Filler?
Typically made from synthetic hyaluronic acid that closely mimics what naturally occurs in your body, jawline filler is easily absorbed by your body and is virtually risk free. No downtime is needed for recovery, and it's safe, effective, and an inexpensive way to refresh your appearance.
When Will I See Jawline Filler Results?
One of the many advantages of jawline fillers like Juvéderm Volux is the immediate results. While you are likely to experience redness and swelling right after your injections, you'll see a visible change in your appearance immediately afterward. Your final results should be visible within a week or two. 
Am I a Good Candidate for Jawline Filler?
Jawline filler is suitable for all skin types. If you are healthy and have the desire to add definition to your chin area, you're likely a great candidate. Cosmetic injectables are not recommended for women who are pregnant or breastfeeding. 
You should plan on a jawline filler consultation before treatment. During this meeting, your provider will make sure it's safe for you to proceed with treatment. 
Where Should I Go for the Best Jawline Filler Results in Vienna, VA?
At Milani Medspa, our experts specialize in non-surgical rejuvenation therapies. Our goal is to safely help you look your absolute best so you feel your absolute best. 
If you're ready to learn more about jawline filler and how it and other cosmetic services can help you achieve your aesthetic goals, contact us today at 703-517-6600 to book your consultation!