MICRONEEDLING WITH RADIOFREQUENCY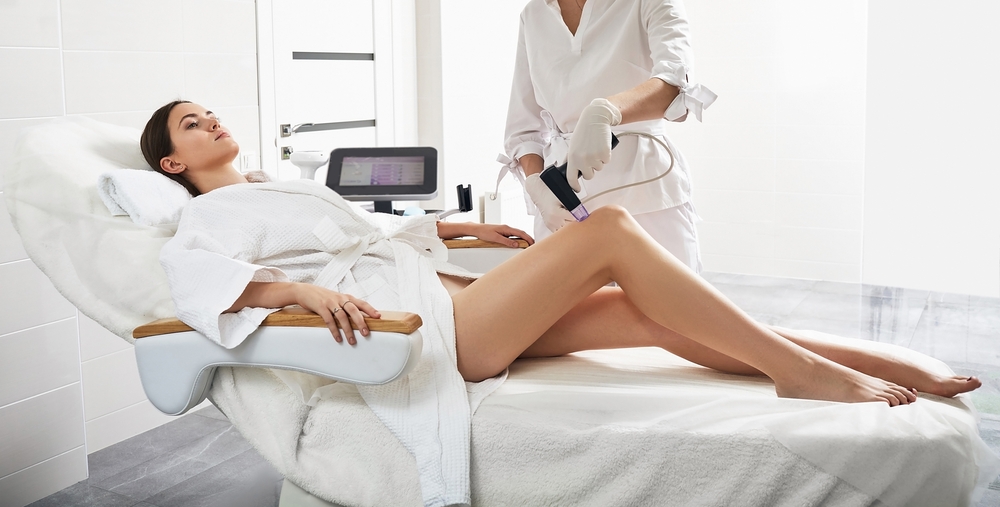 Morpheus8 for Body in Vienna
If you're looking for a treatment that offers incredible versatility and great results, you can't go wrong with Morpheus8 for the body. Often referred to as RF microneedling, this procedure safely and successfully addresses many skin concerns. 
Why Should I Choose Morpheus8 for Skin Tightening and Rejuvenation?
The RF stands for radiofrequency. This technology combined with microneedling is a powerful combination that goes below the surface of your skin to boost collagen production and significantly reduce the appearance of discoloration, sun damage, stretch marks, wrinkles, and uneven skin tone / texture. 
Are There Side Effects Associated With Morpheus8?
As with any cosmetic procedure, side effects are to be expected. After this revolutionary skin tightening treatment, it is possible to experience redness and swelling. These are normal reactions that typically dissipate on their own within a few days. 
How Quickly Can I See Morpheus8 Body Results? 
Minor visible improvement can be seen within a week. You will continue to see the effects improve over the next weeks and months. Expect your final Morpheus8 outcome to be fully realized around the three-month mark. 
Is More Than One Morpheus8 Session Needed for Sensational Results?
This depends on your goals. While most patients find they benefit most from two to four treatments, your provider will recommend what's best for your specific news. 
Am I a Good Candidate for Morpheus8?
As long as you are healthy with the desire to safely correct skin concerns, you're likely a great candidate for Morpheus8. It should be noted that certain health conditions and wound healing issues might make this treatment unsuitable for some people. 
Where Is the Best Place to Go for Amazing Results From Morpheus8 Body in Vienna?
Turn to Milani MedSpa, where we specialize in non-surgical rejuvenation procedures and use only the most advanced techniques.
Call us now at 703-822-5924 to book a consultation, and let's discuss how Morpheus8 can help you look and feel your best. Check out our promotion pricing for money-saving specials on cosmetic services such as Morpheus8!