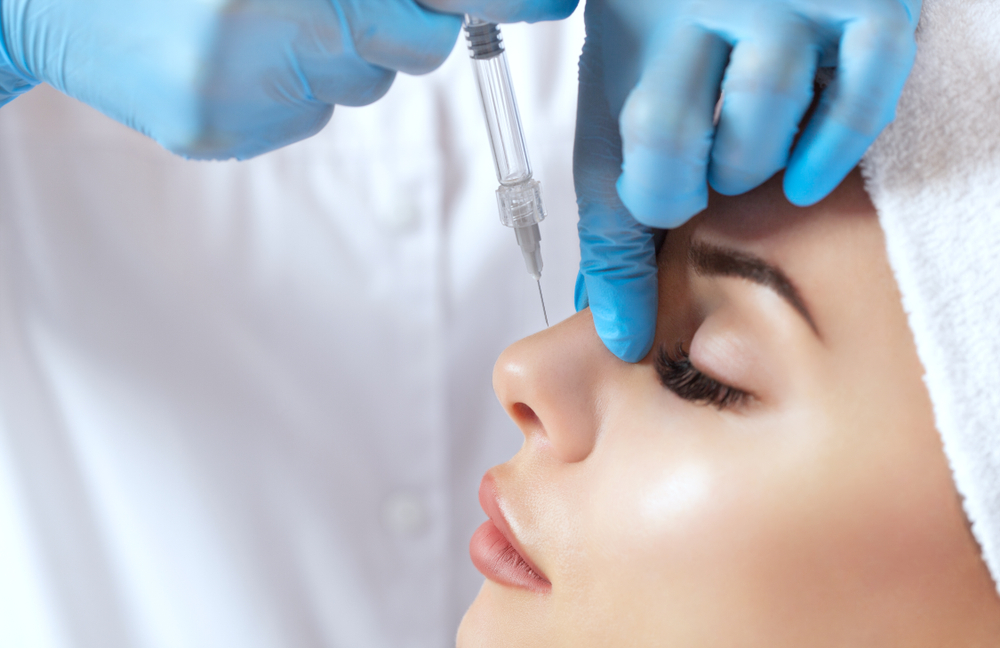 Nose Filler in Vienna
Are you unhappy with your nose but hoping for a safe alternative to complicated surgical rhinoplasty? You're in luck! Millions of men and women are turning to dermal fillers. Often referred to as a liquid nose job, non-surgical rhinoplasty, or a combination of those terms, a filler nose job can easily give you the nose you've always wanted. 
Why Choose Nose Filler for Liquid Rhinoplasty? 
When injected by a skilled provider, this treatment can even out bumps and sculpt your nose while at the same time adding balance and symmetry to your overall appearance. 
Nose filler injections are quick and require no downtime to recover. It's also an inexpensive alternative to surgery. Surgical rhinoplasty can cost as much as $15,000, while nose filler costs a small fraction of that, usually around $1,000. Plus, you can immediately resume most normal activity afterward.
When Will I See Nose Filler Results?
Right after liquid rhinoplasty, you may experience minor side effects. Redness and swelling are normal and temporary, and they usually go away quickly on their own without any intervention. You should see your final nose filler results within two weeks. 
Am I a Good Candidate for a Non-Surgical Nose Job With Filler?
As with any medical cosmetic enhancement, you need a consultation to make sure the treatment is safe for you. As long as you are a healthy adult and wish to change the shape and / or size of your nose, you're likely a great candidate for nose filler. 
Where Should I Go for the Best Nose Filler Results in Vienna?
Milani MedSpa knows noses, and you'll find the skill and expertise you need here! We are careful to choose only the most advanced treatments and use the latest techniques to make sure all our patients achieve the amazing results they deserve. 
If you're ready to rejuvenate your appearance with a non-surgical nose job, give us a call today! Contact us at 703-517-6600 to schedule your consultation.