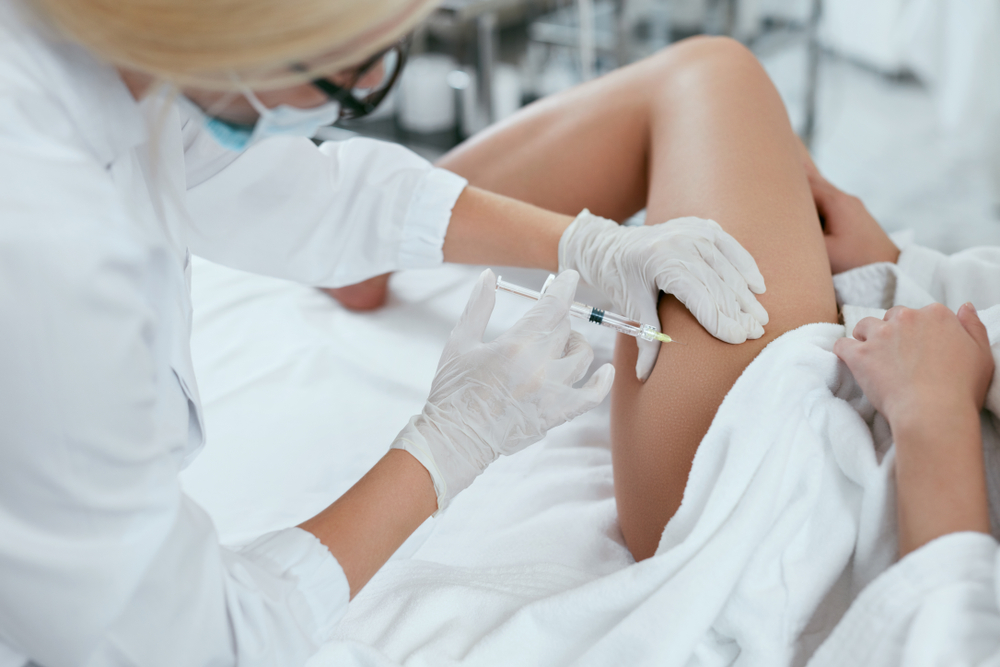 Qwo in Vienna
If you've been looking for a safe but effective way to treat the cellulite, look no further than Qwo, a revolutionary new treatment designed to create a smooth, flawless backside.
Qwo uses a chemical compound to stimulate collagen and release septae to smooth skin dimples seen on your derrière. 
Why Choose Qwo, the Amazing Cellulite Shot? 
Qwo doesn't require surgery, making it less risky than other treatments that offer similar results. There is no downtime following the procedure, since it is non-invasive and does not require you to care for open wounds. Plus, it's fast and effective with long-term results that can be seen for up to two years.
What Does Qwo Feel Like?
Some patients have reported a slight stinging sensation when the medication is injected, though it's tolerable. You may see bruising and may feel sore for a couple of days following your session, but this response is normal and quickly resolves without any intervention necessary. 
When Will I See Results From Anti-Cellulite Qwo Injections?
Be patient, as it takes time for this remarkable injection to break down the fibrous bands tugging on your skin that create the dimpled look. Your final results will likely be seen within 10 weeks after the first treatment.
Am I a Good Candidate for Qwo?
Those who are generally healthy and do not have an allergy to the ingredients of Qwo are expected to qualify and benefit from these injections. Women who are pregnant or breastfeeding should not receive the injections.
To find out if you are eligible for eliminating the cottage cheese look with Qwo, book a consultation with a skilled injector.
Where Is the Best Place to Go for Remarkable Results From Qwo in Vienna?
Milani MedSpa, where we guarantee you'll leave feeling better overall than you did when you came.
Contact us today at 703-517-6600 to schedule a consultation for health and wellness services to help you look and feel your absolute best!
*We are still continuing the cellulite treatment as long as our supplies last, even though the QWO company closed regarding the market concerns of bruising and potential skin discoloration. QWO remains FDA approved with clinically proven results.