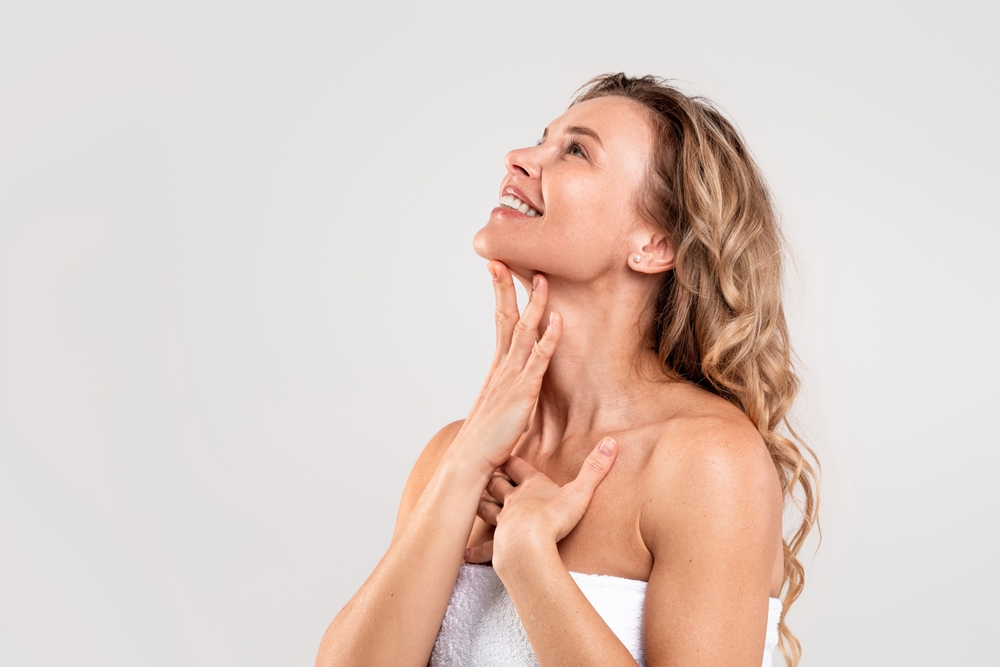 Double chins can affect anyone, no matter your size, age, or skin tone. Luckily, they can be easily taken care of with Kybella.
But, is Kybella the best double chin treatment in Tysons Corner? Here's what you should know about this one-of-a-kind injectable!
Is Kybella the Best Treatment for Double Chins?
Kybella is the first injectable of its kind to treat submental fat, the technical term for a double chin. Kybella is a non-surgical, minimally invasive injectable that uses a synthetic version of deoxycholic acid. When injected, this acid targets fat cells underneath the chin and eliminates them.
The treatment process is quick and easy, taking anywhere from 15 to 20 minutes, and it's performed with the application of a topical anesthetic so it's virtually pain free! Kybella is generally well-tolerated and received FDA approval in 2015.
Are the Results From Kybella Permanent?
It requires two to four treatments for optimal results, although some patients may need up to six treatments.
These appointments are scheduled a month apart from each other. After all of this time and effort, you may be wondering how long Kybella lasts.
Your patience won't be in vain, as Kybella permanently eliminates fat cells. Yes, permanently! Once fat cells are destroyed, they can't return, so your results can be permanent.
That being said, not all of the fat cells in an area can be eliminated, so it's important to prevent significant weight gain that expands remaining fat cells in size and diminishes your results.
Find the Best Double Chin Treatment in Tysons Corner at Milani MedSpa!
Visit Milani MedSpa to see why Kybella is the #1 double chin treatment in Tysons Corner.
Contact us today at 703-517-6600 to schedule your consultation and see if you're a suitable candidate for Kybella! We can't wait to help you reclaim your confidence with an improved profile!