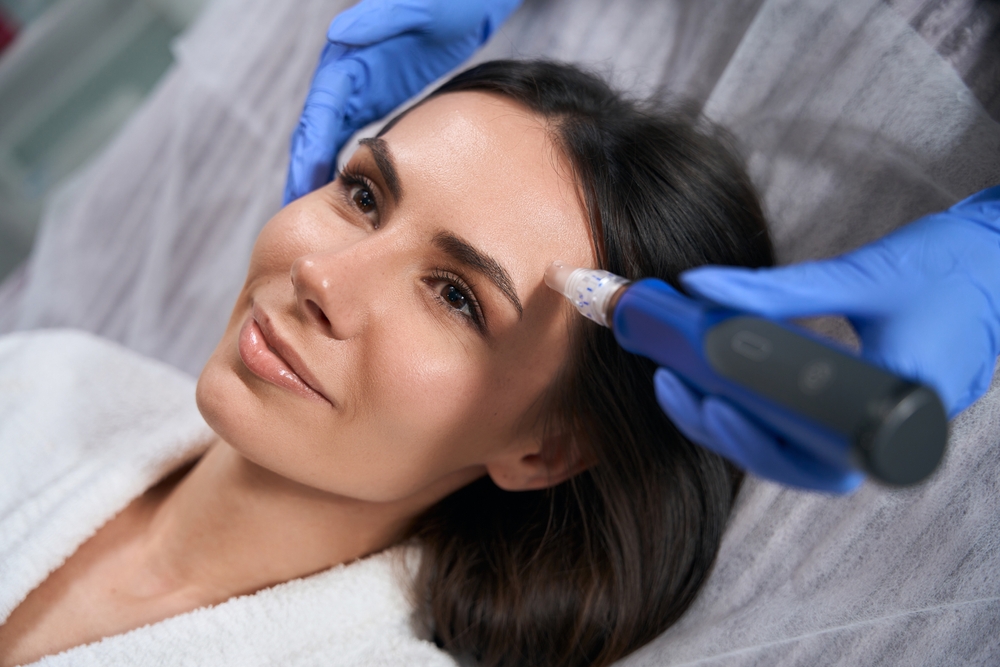 Price is an important factor in determining if a procedure is right for you, which is why you're likely wondering, "How much does PRP and microneedling cost in Tysons Corner, Virginia?"
Here's what you need to know, from candidacy to results!
How Does Microneedling With PRP Work to Rejuvenate Skin?
Microneedling with platelet-rich plasma (PRP) is a cosmetic procedure that combines these two effective skin rejuvenation techniques:
Microneedling: This involves the use of a device with tiny needles to create micro-injuries along your skin. These controlled injuries stimulate your body's natural healing process, prompting the production of collagen and elastin.
PRP: Platelet-rich plasma is derived from your blood and contains growth factors. When applied to the skin, it further stimulates collagen production and accelerates tissue repair.
Who Can Benefit From This Combination Treatment?
This combination procedure is versatile for various skin types and tones, addressing concerns such as acne scars, dull skin, enlarged pores, fine lines and wrinkles, and uneven tone or texture.
It is ideal for patients who are generally healthy and have realistic expectations about what it can and can't do.
How Much Does PRP and Microneedling Cost in Tysons Corner, Virginia? Is It Expensive?
The cost for microneedling combined with PRP typically ranges between $500 and $1,300 per session.
Ultimately, how much you pay depends on your geographic location, provider's credentials, size and number of treatment areas, and quantity of sessions needed for best results.
How Soon Can You See Results? How Long Do They Last?
Improvement in overall tone and texture can be seen within the first two weeks, however it takes a few months to see drastic changes in your skin, especially if you're treating complex issues.
Your results should last at least six to 12 months.
Find Out If This Top-Tier Treatment Is Right for You at Milani MedSpa Near Vienna!
For questions like, "How much does PRP and microneedling cost in Tysons Corner, Virginia," we have answers!
Reach us at 703-822-5924 to schedule a consultation and learn more about us, as well as how we can help you take your skin to the next level!