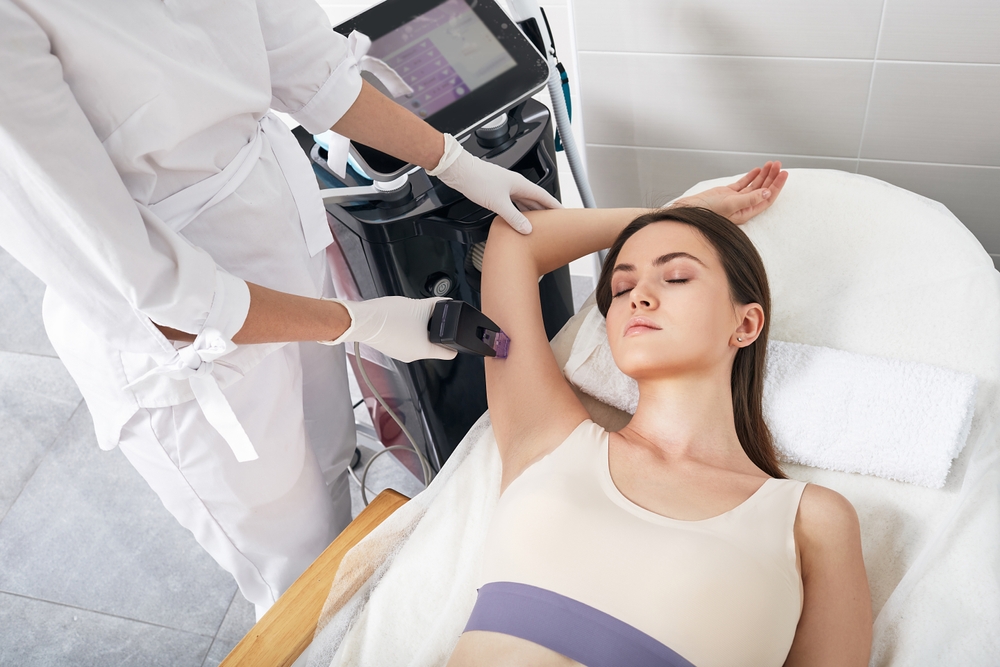 For many people, budget plays a part in deciding which skin rejuvenation treatment to incorporate into their beauty regime.
If you are looking to address multiple skin concerns safely and successfully, Morpheus8 is an excellent choice!
But, how much does Morpheus8 cost in Tysons Corner? Here's what you need to know! 
What Is Morpheus8?
Morpheus8, a radiofrequency (RF) microneedling technique, is a non-surgical procedure that uses tiny needles to create controlled micro-injuries in the skin. At the same time, it delivers heat to stimulate collagen production.
This advanced treatment can address many skin concerns including acne, acne scars, fine lines, large pores, sagging skin, stretch marks, wrinkles, and more.
It's also versatile and can be used not only on your face but the neck area, chest, abdomen, and thighs. 
Will I Need More Than One Session for Great Results?
Before we discuss Morpheus8 cost in Tysons Corner, let's talk about results. The number of sessions required depends on what you hope to achieve and other factors.
While it is possible to see notable results with a single session, you may require two or three treatments to reach your aesthetic goals.
Is It Safe for All Skin Types and Tones?
Unlike some skin rejuvenation procedures that can lead to hyperpigmentation in individuals with darker skin tones, Morpheus8 eliminates this concern. It is considered safe and effective for all skin tones and types.
How Much Should I Expect to Pay for This Revolutionary Treatment?
The price can be anywhere from $500 for a single treatment session to $3,900 for a series of treatments.
The cost depends on factors including your goals, provider fee, and geographic location, so a consultation is essential in finding out your price. 
Ready to Find Out the Morpheus8 Cost in Tysons Corner? Call Close By Milani MedSpa Now!
Our team, led by Dr. Kavian Milani is excited to share how you can benefit from RF microneedling.
Give us a call at 703-822-5924 to book your appointment, and get ready to embrace healthy, radiant skin!