Non-Surgical Brazilian Butt Lift (BBL)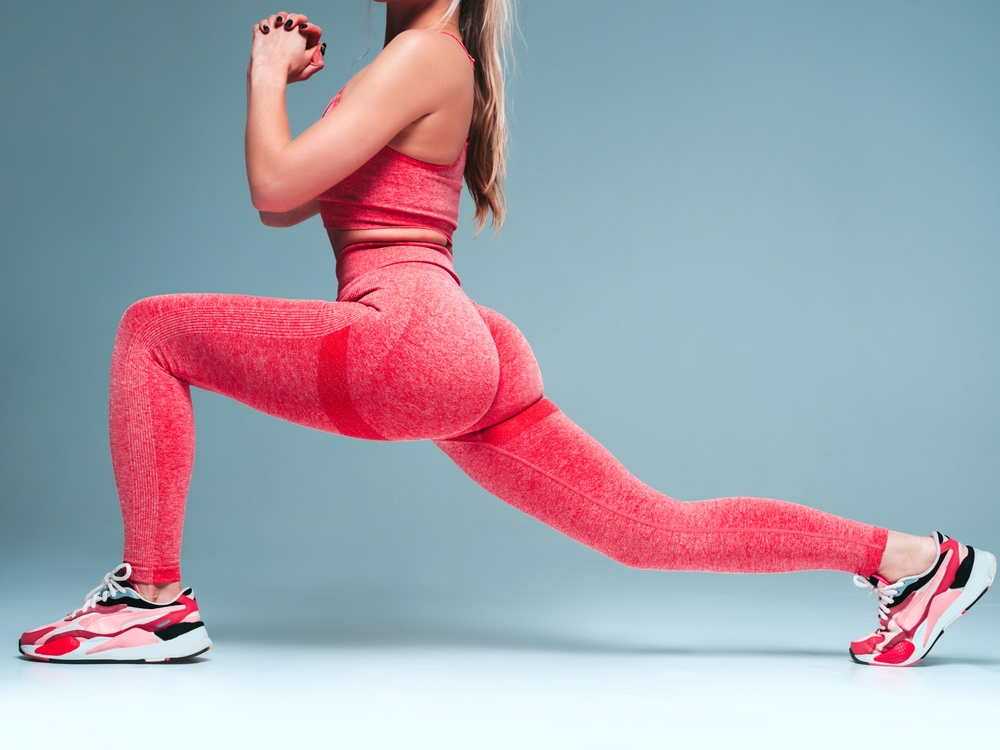 Non-Surgical Brazilian Butt Lift in Tysons Corner
The perfect backside curve no longer requires surgery! It's true – you can get the look of a Brazilian butt lift (BBL) without going under the knife.
Dermal fillers such as Sculptra are now being used to add volume where it's lacking. Also known as an injectable butt lift, liquid butt lift, and similar names, this amazing technique is increasing in popularity.
Why Choose an Injectable Brazilian Butt Lift?
You can improve your natural shape and achieve a more youthful appearance with curves in the right places. Additionally, this procedure can be much less costly and risky than traditional buttock augmentation surgery since as a BBL or implants.
A liquid butt lift is a safe and effective way to get that fuller, firmer, perkier butt you've always wanted without the need for surgery or downtime. You may also experience a tightening of the skin and improved skin texture.
What Does a Liquid BBL Feel Like?
If you're worried that it will hurt, let us put your mind at ease. People who have undergone the procedure report that it is relatively painless and that they only experience minor soreness and discomfort for a few days.
When Will I See Results From an Injectable BBL?
Great news – you may see immediate results after your session! However, they are temporary. As swelling subsides and the filler takes effect, your results continue to gradually improve over the course of six weeks.
Be patient, as it takes time for Sculptra to work. With other dermal fillers, you may see your final result within two weeks, though they won't last as long.
How Long Do Non-Surgical BBL Results Last?
You can expect to enjoy your enhanced backside for up to two years. In some cases, it may last longer. Sculptra users report their amazing effects last up to three years or longer.
How Many Times Can You Get a Filler Butt Lift, and How Many Treatments Are Needed for Sensational Results?
After your filler butt lift effects start to diminish, you can repeat treatment. Simply book a follow-up session with your injector to give your booty another youthful boost.
It's possible that you only need one treatment to achieve the results you desire from Sculptra. However, you may need up to five sessions, which should be spaced two to six weeks apart.
How Much Is a Non-Surgical Brazilian Butt Lift?
The price depends on a number of factors, such as how many vials of filler you need, your current aesthetic, your goals, the geographical location, and other variables. You may pay as little as $1,000 (or even less) or up to $5,000 or more.
How Long Does Treatment Take?
A non-surgical BBL is fast! You can be in and out of your session in as little as 30 minutes, though it can take up to an hour. Because no recovery period is necessary afterward, you can go on your lunch break and resume work afterward. Yes, you can sit at your desk after Sculptra!
How Long Is the Recovery After a Liquid Butt Lift?
While you likely need to take about 24 hours off from exercise or other strenuous activity due to soreness, recovery time isn't required. You can resume normal activities after your injectable butt lift.
At your consultation or your first session, your injector will provide you with a list of aftercare instructions to help you achieve the best results. This may include massaging the area several times per day, as well as other recommendations. Be sure to follow all instructions that were prepared for you to achieve the optimal outcome.
What Are the Side Effects of an Injectable Butt Lift?
While no aesthetic treatments are without side effects, a liquid butt lift is quite safe, especially compared to its surgical alternative. You can expect the typical dermal filler effects such as swelling, bruising, redness, and soreness. These are all typically mild and go away quickly on their own.
There are more severe side effects, but these are rare. Talk to your injector to learn more about the risks of fillers.
Am I a Good Candidate for a Non-Surgical Brazilian Butt Lift?
The best way to determine your eligibility for Sculptra injections is to book a consultation with a skilled injector. They will review your medical history, talk to you about your goals for treatment, and evaluate your current aesthetic, as well as make sure you have realistic expectations about what a liquid lift can achieve.
At this time, they will also develop a personalized treatment plan to take you from a flat and / or saggy backside to the full, lifted butt that perfectly fills out your jeans, bikini bottoms, and lingerie. 
To be considered an ideal candidate, you should be in good overall health, have no allergies to any of the dermal filler ingredients, and have the desire to improve the appearance of your buttocks. You should also be willing to follow the treatment plan determined by your injector to achieve the best results.
Where Can I Get a Liquid Butt Lift in Tysons Corner?
Give your self-confidence a lift with your butt lift at Milani MedSpa, where you will find the area's best cosmetic injectors. We've helped many people like you to achieve their ideal image so they look and feel their absolute best.
Contact us today at 703-517-6600 to book your consultation to see if a liquid butt lift is right for you! Be sure to ask about our current promotions on aesthetic services to help you save on your investment into yourself.