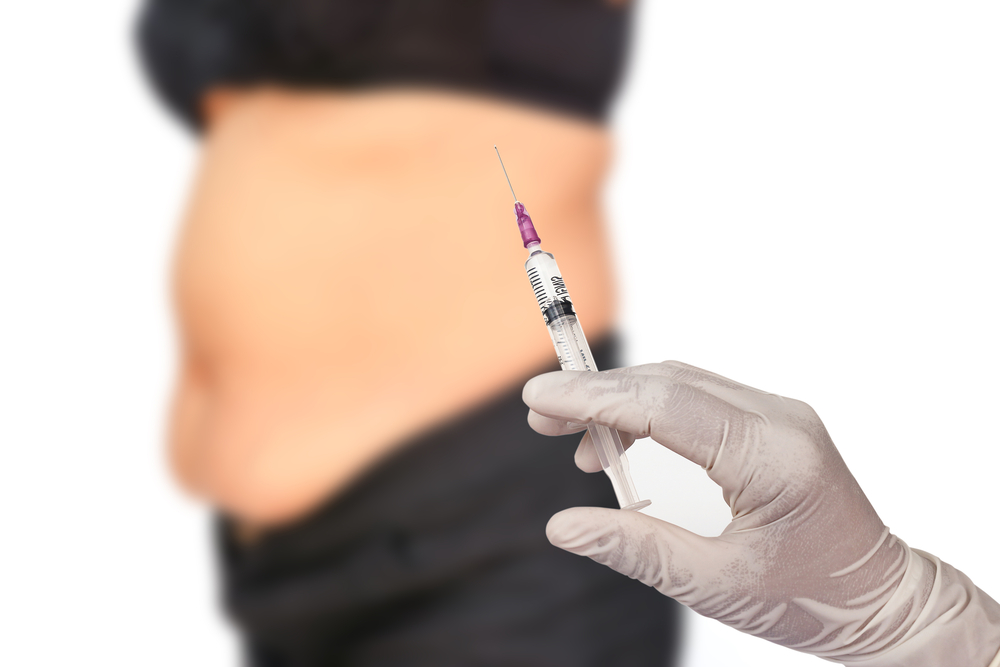 Choosing the Best Ozempic Doctor in Tysons Corner for Weight Loss Injections: What You Should Know
Tired of watching the numbers on the scale climb back up after all your efforts to lose weight happen time and again? If you've continually shed weight only to regain it, it's time to try something you haven't tried before – Ozempic weight loss injections!
They're quite popular right now, and for good reason. The active pharmaceutical ingredient, semaglutide, has helped many people not just lose excess weight but keep it off for good. Here's how to choose the best Ozempic doctor in Tysons Corner for your greatest chance of success.
Let's Get to the Juicy Details – Here's How to Choose the Best Ozempic Doctor in Tysons Corner
Not all doctors are created equal, and it's important to choose a healthcare provider who is knowledgeable and experienced in administering this revolutionary prescription that's changing the non-surgical weight loss game.
Here are a few tips on how to choose the best Ozempic doctor in Tysons Corner:
Ask for a referral. Friends and family are an excellent place to start when looking for recommendations. Don't forget to ask your healthcare providers who they would recommend if they don't offer Ozempic. Another great source is your health insurance company. They will likely be able to provide a list of semaglutide prescribers.
Do an online search to look into credentials. Once you have a list of options, make sure that the top recommendations are able to prescribe medication and offer Ozempic and / or other semaglutide injections you're considering.
While you're on the internet, be sure to check reputable third-party review sites. Online reviews offer a peek into how a physician operates their practice. Just make sure to use trusted sites that verify patients, which helps eliminate the risk of basing your decision on fake testimonials.
Book a consultation with a semaglutide prescriber. This is a great way to get to know a provider and determine whether they're right for you. During your consultation, be sure to ask the provider questions such as their experience prescribing semaglutide including their success rate.
You may have other questions you'd like answered as well. It's a good idea to make a list before your appointment and take it with you to your visit. If you're left feeling like that Ozempic doctor isn't the best fit for you, simply move to the next one you've found that may be better suited for you.
How Do Ozempic Weight Loss Injections Work?
Ozempic is a once-weekly injectable medication that can help you lose weight, control blood sugar levels, boost metabolism, regulate appetite, and improve overall health. It does this through the active ingredient, semaglutide, which is a glucagon-like peptide-1 (GLP-1 receptor agonist).
Semaglutide basically acts like the hormone that signals satiety to your brain. Essentially, it tells your brain that you're full sooner than you otherwise would feel so. It helps you reduce the number on your scale by suppressing your appetite so you eat less, thereby restricting caloric intake.
Ozempic for weight loss, as well as other semaglutide medications, work by slowing the rate at which food moves out of your stomach. This is called gastric emptying, and it not only helps you feel fuller sooner but helps you feel satisfied longer.
For the Area's Top Semaglutide Prescriber for Medical Weight Loss Without Surgery, Turn to Milani MedSpa
Dr. Kavian Milani has successfully helped many patients overcome their frustration with stagnant weight loss. It's your turn to be the next semaglutide success story, and we want to be there along the way to cheer you on!
Call us today at 703-517-6600 to book your semaglutide consultation with Dr. Milani, and fast track your semaglutide results with the help of our medical weight loss team!