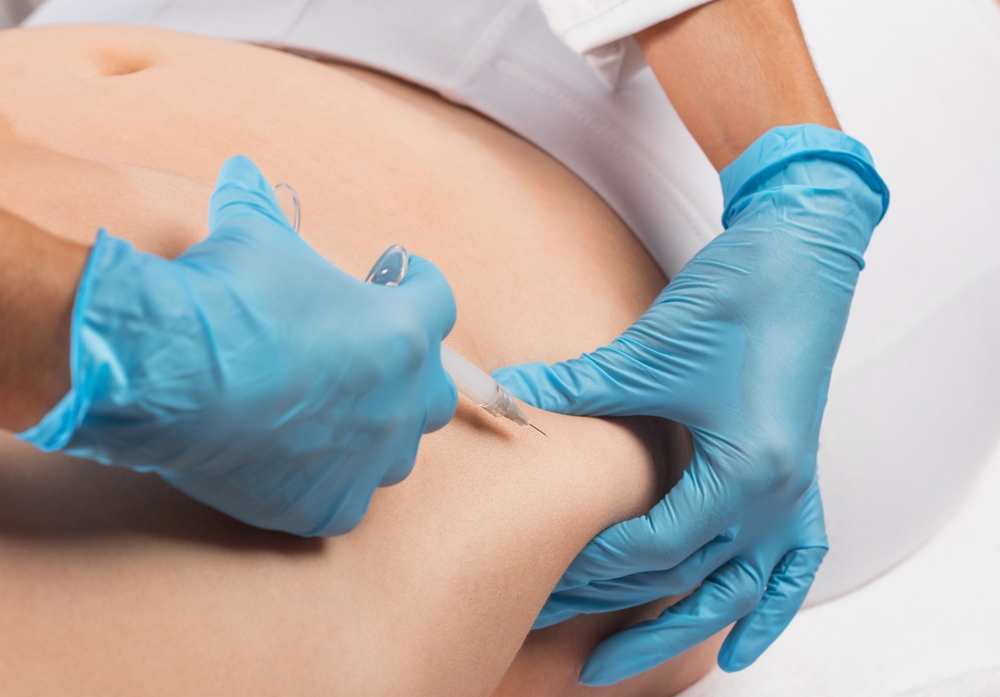 With semaglutide drugs including Ozempic and Wegovy trending in recent times, it can be difficult to find the best non-surgical weight loss injections and cost in Tysons Corner.
If you want to lose weight and keep it off, then keep reading to learn about semaglutide injections, the price, and popular alternatives!
What Is Semaglutide, and How Does It Work?
While healthy, low-calorie diets and regular exercise are the only true ways to lose weight, sometimes they aren't enough on their own. If that battle sounds familiar to you, then semaglutide injections may be the solution.
Semaglutide, available under brand names such as Ozempic and Wegovy, is a prescription medication that was originally intended for the management of type 2 diabetes. Recently, Wegovy has also received approval for weight management.
To catch you up to speed, this trending drug belongs to a medication class known as glucagon-like peptide-1 receptor antagonists, or GLP-1 RAs. It mimics your naturally occurring GLP-1 hormone that is released in response to eating.
This is why it's become a great option for weight loss, as it prompts your body to do the following:
Produce more insulin and lower your blood glucose levels without making them too low
Delay the process of food leaving your stomach to make you feel fuller for longer
Generally decrease your appetite
Is Semaglutide Actually Effective for Weight Loss?
Semaglutide injections have actually shown a lot of promise for chronic weight management. This is because they address the core reasons why someone might struggle to lose weight, which is not feeling full for extended periods of time and struggling with an increased appetite.
Ozempic and Wegovy are especially beneficial for people who are obese or are overweight and / or struggle with one or more weight-related health conditions, such as high blood pressure or type II diabetes.
In order to find out if semaglutide will be safe and effective for you, you should consult with a reputable medical professional who has experience administering this treatment and can help you create a complete weight loss plan.
How and When Is Semaglutide Administered?
Semaglutide is not a pill or procedure but a once-weekly injection that you can self-administer. This might sound scary at first, but your provider will teach you how to use it safely and successfully, and you will feel more confident doing so over time.
This medication is available as prefilled, disposable injection pens that you use on the stomach, upper arm, or upper thigh, making sure to rotate your injection sites weekly. That's another important detail – it is only intended as a once-weekly injection, making it easy to keep up with.
Does Health Insurance Cover Semaglutide Injections?
Yes, health insurance may cover semaglutide. You're more likely to receive the best non-surgical weight loss injections and cost in Tysons Corner if you have health insurance. The coverage you receive depends on your insurer and reasons for receiving semaglutide.
For example, Medicare Part D or Medicare Advantage plans will cover up to 85% of this medication, making it much more affordable and accessible.
To find out if you qualify for financial assistance with your insurance plan, read your policy or simply call your insurer to learn more, and find out what you need to do to receive partial or full coverage.
How Much Do Weight Loss Injections Cost?
There isn't a generic version of semaglutide at this time. Because of this, the costs can get pretty high, especially without medical insurance covering all or part of your injections.
It can cost around $1,000 for a four-week supply of Ozempic or other brands if you don't have health insurance or cannot receive coverage.
This is a pretty shocking cost, so you will want to weigh the pros and cons of it and schedule a consultation with your provider for more information on the price. Many specialists will work with you using payment plans and exclusive discounts to get you the best price possible.
Is Semaglutide the Only Option for Weight Management?
It might seem like it, but once-weekly semaglutide isn't your only choice if you want some assistance in your weight loss journey. In fact, there are many ways that you can boost your results and achieve a healthier weight that doesn't involve this popular drug at all.
Lipotropic shots are another common choice for boosting your metabolism and encouraging fat loss, containing crucial vitamins, amino acids, and minerals to assist this goal.
If you're already relatively slim and healthy, you might benefit more from IV therapy, ensuring that you get the antioxidants, minerals, and vitamins that you need to achieve or maintain your ideal physique. It can also help to improve your athletic performance.
Finally, nutrition counseling either on its own or combined with these treatments can make a huge difference. In fact, it's recommended to make sure that you're eating the right diet and consuming the appropriate nutrients for your current weight loss goals.
Learn More About the Best Non-Surgical Weight Loss Injections and Cost in Tysons Corner at Milani MedSpa!
Take control of your weight loss journey with affordable, safe, and effective weight loss injections at Milani MedSpa, located conveniently in Vienna and near Tysons Corner!
When you call us at 703-517-6600 to book your consultation, make sure to ask about our exclusive promotions on weight loss shots, starting at just $75 per shot, and similar treatments to help you slim and trim and keep it off for good!