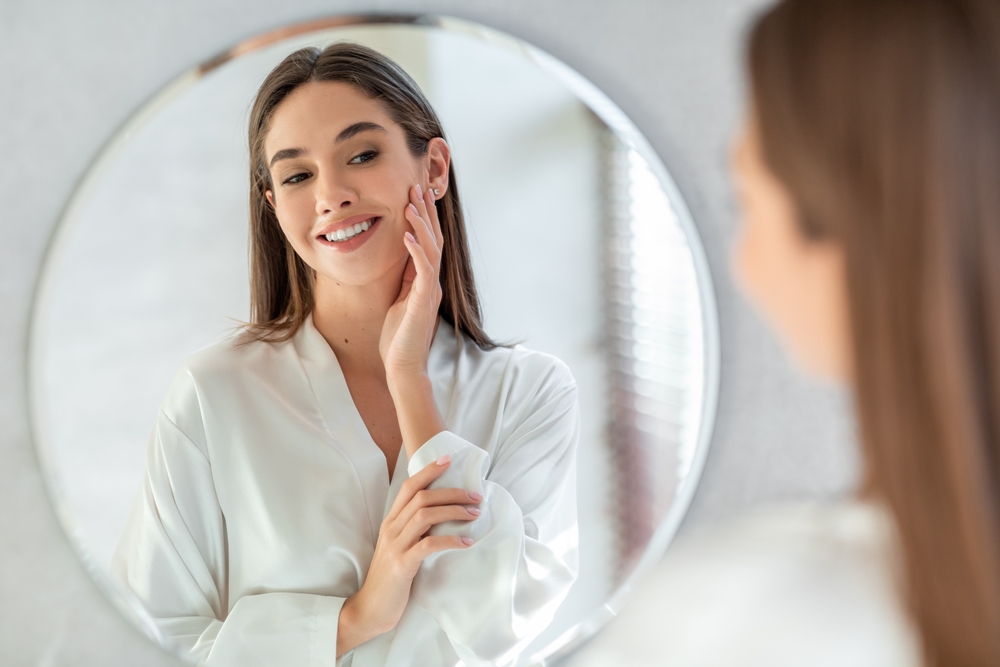 In the ever-evolving world of cosmetic treatments, staying up to date with the latest skin revitalization methods can be exciting! It can also be overwhelming.
Two standout procedures for achieving radiant, rejuvenated skin are Halo laser skin resurfacing and BroadBand Light (BBL) photofacials.
These cutting-edge technologies promise to address a range of skin issues, from sun damage to fine lines. But when it comes to the best Halo or BBL treatment in Virginia, which one should you opt for?
There Are Many Advantages to the Halo Laser
The Halo laser is renowned for its versatility. It can effectively treat a wide range of skin concerns, including uneven skin tone and / or texture, signs of aging, and enlarged pores. This makes it an excellent choice if you're looking for comprehensive skin rejuvenation.
Additionally, this remarkable treatment:
Is non-invasive: Halo is a non-surgical procedure, meaning you can enjoy the benefits of skin rejuvenation without the need for incisions, general anesthesia, a huge budget, or extensive downtime. Recovery is quick, and you can return to your daily activities after the treatment.
Offers customizable intensity: One of Halo's strengths is its ability to be personalized. Intensity can be adjusted to match your specific skin concerns and goals, allowing for a tailored solution that's unique to you.
Achieves quick results: Many patients report seeing visible results soon after their Halo treatment. However, the full extent of the improvements may take a few weeks to become apparent as your skin heals from the inside out.
A Photofacial Also Has a Lot of Benefits
The BBL photofacial is a specialized treatment for addressing pigmentation issues, such as sunspots, age spots, and redness, as well as acne, rosacea, and the signs of aging including lines and wrinkles.
Other benefits include:
Zero downtime: Like Halo, BBL is a non-invasive procedure with no downtime necessary. You can usually return to all your regular activities immediately after the session.
Quick sessions: Photofacials are relatively quick, making them an excellent choice for individuals looking for efficient treatments without lengthy appointments.
Increased comfort: While neither is particularly painful, the BBL is better tolerated when it comes to discomfort.
Bottom Line: Should You Choose the Best Halo or BBL Treatment in Virginia?
When it comes to Halo laser or a BBL photofacial, it ultimately depends on your unique skincare objectives, your current skin health, and other factors. If you have concerns mostly related to texture and deeper issues like wrinkles, Halo's versatility may be the ideal solution. On the other hand, if you primarily want to target pigmentation issues and redness, the photofacial may deliver better results.
The best approach for you could be to combine the two to ensure you achieve the healthiest, most beautiful skin possible.
To find out which course of action to take for amazing skin, consult with a qualified skincare professional who can assess your current aesthetic and listen to your concerns and goals to recommend the most suitable treatment.
Milani MedSpa Is the #1 Choice for the Halo Skin Rejuvenation Laser AND BBL Photofacials
We stand out as the top medspa for so many reasons, including our expertise, cutting-edge technology, and customized care you won't find anywhere else. Your safety and comfort are always our priority, as we want you to have a positive experience while also achieving the results you desire.
Our skincare experts are ready to help you decide which one is the right fit for you when it comes to the best Halo or BBL treatment in Virginia. Schedule your consultation by calling us at 703-822-5924 today, and start your journey down the path to your best skin ever!