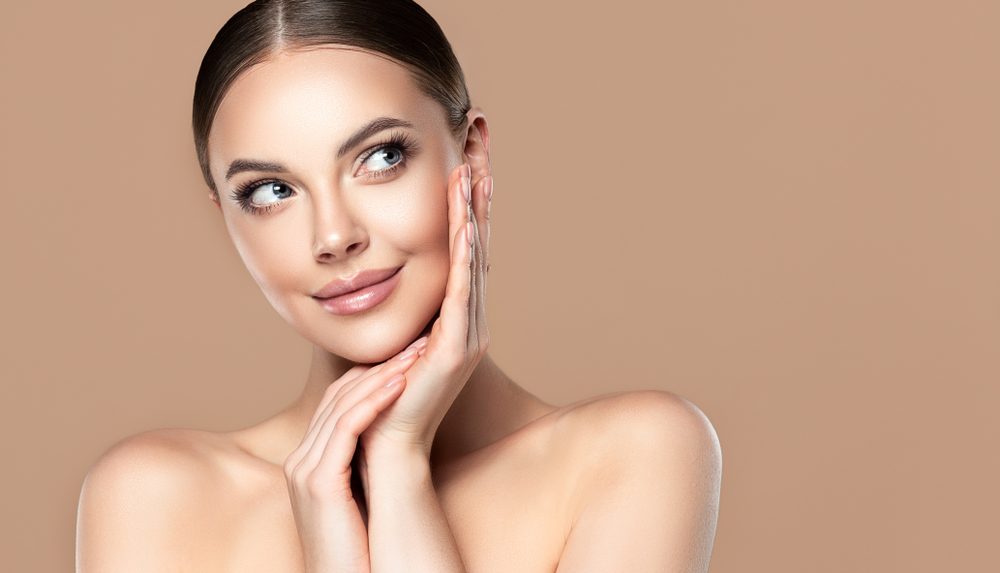 As you've gotten older, you may have noticed your skin is changing. It's not uncommon for those little imperfections to become more pronounced around age 40.
Your natural aging process can't really be stopped, but it can be slowed down or even reversed through treatments like Botox and facials at the #1 anti-aging center in Tysons Corner.  
Head to an Aesthetic Center to Treat the Following Signs of Aging
Fine lines and wrinkles: If you're noticing crow's feet or lines around your mouth, Botox might be a great choice for you. Loss of volume and lack of definition in your features can be improved with dermal fillers. You can even rejuvenate your hands with filler brands like Restylane and Radiesse. 
Under-eye circles: Even with a good night's sleep, dark circles may persist, particularly as you age and the delicate skin under the eyes becomes thinner. If this applies to you, it might be a good idea to speak to a specialist at the #1 anti-aging center in Tysons Corner about your options such as laser therapies or tear trough filler. 
Hyperpigmentation / dark spots: Hyperpigmentation is a broad term encompassing skin darkening or discoloration without a specific cause. It can result from various factors, such as sunspots due to excessive sun exposure, melasma triggered by hormonal changes, or typical acne scarring. If this is a concern for you, ask your provider about RF microneedling or medium chemical peels. These go deeper than just the surface of your skin to heal from the inside out. 
Adult acne: Believe it or not, acne isn't just a problem for teens. Adults can get it too, and it can be difficult to treat. Facials can be customized to suit the specific needs of your skin. You can get them monthly, and there is never downtime needed for recovery. 
Do Anti-Aging Treatments Have Side Effects?
The truth is it'd be difficult to find any type of treatment that does not have any side effects. Fortunately, non-surgical treatments typically have minor, easy-to-manage, and temporary effects. The most common are bruising, redness, swelling, and some discomfort.
Generally, these go away on their own within a week or two. However, your provider will give you details specific to each treatment as to what you can expect. 
How Do I Prepare for Anti-Aging Treatments?
Preparing isn't difficult to do, but it is necessary for a great experience during and after treatment. How you prepare depends on the specific procedure(s) you choose. You'll be given full instructions from your provider, so be sure to follow them carefully. 
You might be asked to stop or adjust certain medications. This is especially true of those that thin your blood or might cause excessive bruising. If you need to stop a prescription medicine, you should first get clearance from the prescribing doctor. 
In some cases, you will be asked to refrain from drinking for a few days prior to your appointment because alcohol affects your blood vessels and can increase your risk of bruising. If you smoke, you might want to quit because it interferes with your body's ability to heal. 
There are rarely if ever any food restrictions. In fact, it's usually a good idea to at least eat a small meal before your appointment. It's important to stay hydrated as well. 
Arrive at your appointment with clean skin free from makeup, lotions, or oils. Wear comfortable clothing too. 
Should I Schedule a Consultation?
Absolutely! This is an important beginning step in the process, especially if this is your first visit to a medspa. It's also essential to ensure your safety. 
Before receiving anti-aging treatments, you'll need a medical evaluation. Your provider will ask about your health conditions and the current medications you are taking, so be sure to have that info handy. 
Additionally, you'll be given the opportunity to discuss your goals and what you expect to achieve with treatment. All of this information is gathered so your provider can create exactly the right treatment plan for you. 
A Final Word About Expectations…
An experienced and honest provider will tell you it's necessary to manage your expectations. As an example, if you are expecting Botox to correct all signs of aging, it won't. Some treatments are simply limited as to what they can accomplish. 
It will help if you do your own research to learn about the procedures in which you are interested. Arming yourself with this knowledge will ensure you get the most from your visit. 
Your Search for the #1 Anti-Aging Center in Tysons Corner Ends When You Call Milani MedSpa in Nearby Vienna!
Achieving healthy and radiant skin in your 40s and beyond isn't solely about treating age-related changes – it's also about preventing them from occurring in the first place. 
Our focus lies in noninvasive rejuvenation therapies designed to celebrate your natural beauty and provide a youthful feeling. Under the guidance of Dr. Kavian Milani, our compassionate and generous staff is dedicated to creating personalized treatment plans, assisting each patient in attaining their health and beauty aspirations.
With meticulous care, we hand pick the aesthetic services we offer, ensuring access to cutting-edge technologies and the most effective treatments in the field.
No matter your age and no matter your skin concerns, you can trust our healthcare experts to find the right plan of action to achieve your aesthetic goals. Contact us at 703-517-6600 to book your appointment today!