Full Body Laser Hair Removal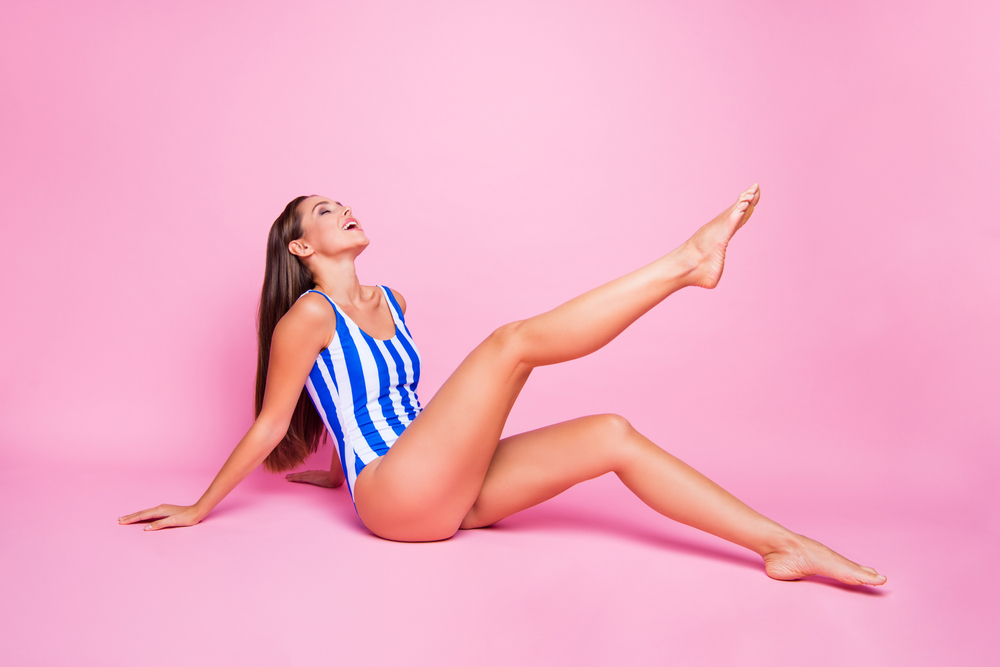 Full-Body Laser Hair Removal in Vienna
Full-body laser hair removal is a safe way to achieve beautifully smooth hair-free skin.
Compared to other hair removal methods like waxing and plucking, you'll find this treatment much easier, more convenient, and hassle free. Here's all you need to know about full-body laser hair removal (LHR). 
Why Choose Full-Body Laser Hair Removal?
There was a time, not all that long ago, when LHR wasn't recommended for everyone. Thankfully, times have changed and technology has advanced, making laser hair removal safe for all skin types. 
If you want a treatment with incredible benefits, you'll find that with full-body LHR. After completing your treatment plan, you'll enjoy:
Long-lasting to permanent results
Low maintenance
Minimal side effects
Quick laser hair removal sessions
Precision treatments
How Do I Prepare for Laser Hair Removal?
It isn't difficult to pre,but you do need to follow the instructions given to you by your provider. 
It is a smart idea to avoid prolonged exposure to UV rays. This includes not only outdoors but tanning beds as well. A sunburn can make the laser quite uncomfortable and cause irritation to your skin. 
You might need to adjust or stop taking certain medications. If so, you should first get clearance from the prescribing doctor. 
Shave either the night before or the morning of your appointment, and arrive with clean skin. This means no lotions, creams, perfumes or deodorants should be applied before laser hair removal. 
What Does Full-Body LHR Feel Like?
Pain is subjective, and not everyone experiences it the same way. That being said, most patients describe the sensation of LHR as a rubber band being snapped on the skin. 
There is no need to worry though. A topical numbing cream can be applied to your skin before treatment begins, so you'll be as comfortable as possible.
Your laser provider may use a different laser that is better suited for those with a low pain tolerance, so be sure to mention your concern during your consultation.
What Can I Expect During Full-Body Laser Hair Removal?
If you are given a topical numbing cream, it can take up to an hour to take full effect. Before the laser is turned on, you'll be given protective goggles to wear. 
Your skin will be held taut as the lasers go to work. The light from the laser converts to heat to damage or destroy hair follicles. This process inhibits the future growth of hair. 
Full-body laser hair removal does take a bit of time, so plan on spending between two to three hours at your appointment. 
When Will I See Full-Body Laser Hair Removal Results, and How Many Treatments Do I Need for Amazing Results?
You might notice shedding immediately following full-bodyLHR, but results vary for each patient. Many men and women notice a 10% to 25% reduction in hair after the first treatment. 
It is recommended you complete a series of two to six laser hair removal sessions for optimal results.
These will be scheduled about four to six weeks apart to account for your hair growth cycle. Keep in mind, the area to be treated and the type of hair you have influence the total number of sessions you'll need. 
How Long Do Full-Body Laser Hair Removal Results Last?
It is possible to remain hair free for months or even years. Many patients find they only need maintenance treatments about once or twice a year. 
What Is Full-Body Laser Hair Removal Recovery Like?
As mentioned, LHR side effects are minimal. The most common are redness, swelling, and mild discomfort. These typically last one to three days and resolve on their own. 
There is no need for downtime after laser hair removal. You can resume most normal daily activities right after your appointment. However, there will be aftercare tips you need to follow. 
Excessive sweating after laser hair removal can lead to a rash, infection, or blistering. If you enjoy a good workout, get it in before your appointment. Then wait 48 hours after laser hair removal before you work up a sweat. 
It's important you continue to avoid harmful UV rays after laser hair removal. When outside, wear a good sunscreen with an SPF of 30 or higher. 
All other methods of hair removal should be avoided. Shaving is allowed. You'll need to keep the treated skin clean with gentle cleansers and warm water. Do not apply lotions, moisturizers, or deodorants for at least 24 hours after each session. 
Am I a Good Candidate for Full-Body Laser Hair Removal?
While technology like GentlePro Max makes laser hair removal safe for everyone, individuals with pale skin and darker hair typically experience quicker results. 
In general, as long as you are in good health without active infections, suspicious moles, or healing problems and have the desire to remove unwanted hair, you're likely a great candidate for laser hair removal. 
Where Is the Best Place to Go for Full-Body Laser Hair Removal in Vienna?
Milani Medspa takes great pride in offering laser hair removal using the latest and most advanced technology. Our well-trained and educated staff are committed to making sure you receive the highest quality care. 
It's time to put down those razors and give full-body laser hair removal a try! We'd love the chance to share with you all the benefits of this innovative treatment.
Contact us at 703-517-6600 to book your free consultation today!